BEST VALUE-FOR-MONEY AFRICAN SAFARIS & TOURS
Contrary to popular belief it is possible to find affordable safari options in Southern Africa, while not compromising on outstanding wildlife encounters and incredible experiences.​
Adventure safaris are small group safaris, where you travel with other like-minded travellers. They are excellent value, as you share costs, and have set routes and departure dates, with itineraries designed to show you an enormous array of highlights in the time that you have. Tours are led by expert guides, allowing you to sit back and relax without the logistical worry of planning a holiday.
Browse our most popular affordable safaris below, or chat to one of our safari experts. Read more about budget-friendly safari travel in Africa on our blog. 
Speak to
Richard White
Founder and safari specialist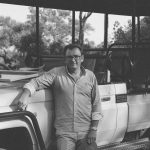 An 10 day 4×4 self-drive safari through the best wildlife viewing areas of Botswana. Camp wild and be fully self-sufficient in the amazing wilderness areas of Botswana – a true adventure
This 13 day participation safari takes you on an epic exploration of the best wilderness areas in Zambia.  You'll see the most unspoilt and untouched wildlife areas in the world, teeming with birds and animals, and experience the peace and solitude that comes with camping in these isolated havens. Truly a holiday of a lifetime!