How to choose the right African island paradise vacation for you.
Whether you're after powdery white-sand beaches and sunny skies, or snorkelling and diving in crystal-clear azure waters, Africa has a selection of unique tropical island vacations to suit your travel wishes. And an island holiday is also the perfect match for a classic Big Five safari, combining the best of both worlds – beach and bush! Read more about our beach and bush safaris here.
If you're feeling a little adventurous and looking for superb diving conditions, then veer off the beaten track to the pristine archipelagos of Mozambique. If you'd like a dose of culture along with tropical beaches, head for Zanzibar, and if you are travelling with children, Mauritius offers you and your family an abundance of child-friendly resorts and safe swimming beaches.
No matter which African island you choose, you can expect sunshine, friendly people and warm water.
Mozambique – Quirimbas Archipelago
The Quirimbas Archipelago consists of 27 coral islands dotted up Mozambique's northern coast. It's a year-round destination, but it can be windy and rainy between January and March. The snorkelling and diving are excellent – some of the best in the world – and suitable for both beginners and experienced divers. There is very good visibility, good sightings and you can start from the beach if you're staying on Quilalea Private Island.
Although the beaches are not as long as those on Bazaruto, and some consist only of coves, you'll find sandy beaches with safe, tidal swimming. Other activities on the Quirimbas islands include dhow trips and kayaking in estuaries.
Islands in the Quirimbas are the ideal honeymoon destination, perfect for adventurers or couples.
Easy to get to, there are direct flights from Johannesburg and the Kruger National Park, with transfers to your island by boat or helicopter.
Browse our itineraries.
Mozambique – Bazaruto Archipelago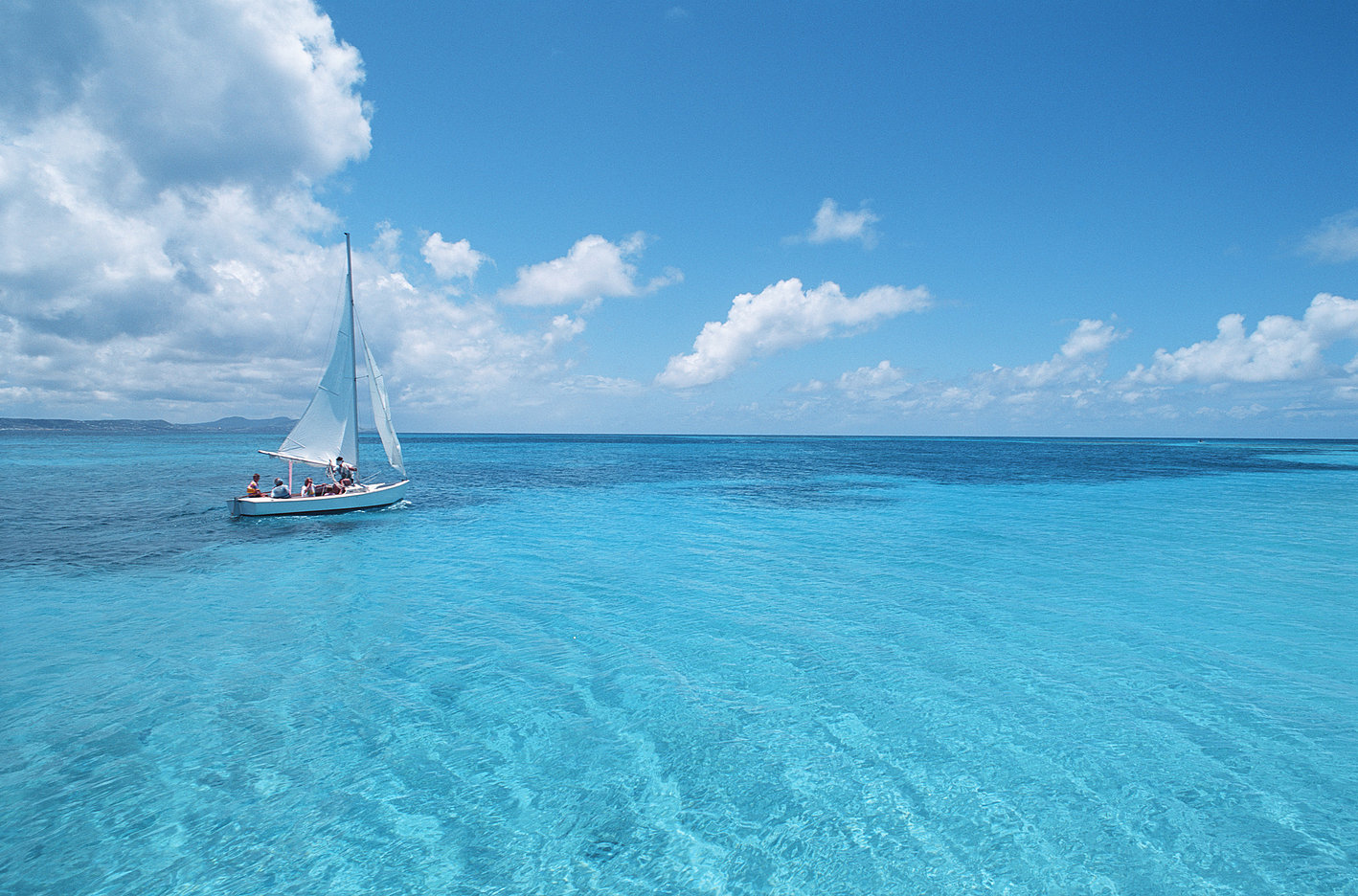 Although technically a group of islands, Bazaruto is also the name of the archipelago's largest island, while Benguerra is another idyllic island found here. Many people consider Mozambique somewhat off the beaten track for safari goers, but it's actually a very easy addition to a Kruger National Park, Phinda Private Game Reserve, or South African holiday, with direct flights to Vilanculos and transfers to the island by boat or helicopter.
Bazaruto is known for its long sandy beaches, and although the swimming is tidal, it is considered to be safe as the waves are not large. The island offers excellent snorkelling and diving for experienced divers – there is good visibility, but currents can be strong and water choppy at the reef.
A mostly year-round destination – best to avoid during cyclone season from January to March – Bazaruto getaways are the perfect choice for honeymooners or adventurous couples.
Speak to a safari expert to plan your Bazaruto island vacation.
Zanzibar
Zanzibar lies off the Tanzanian coast and is known as the 'spice island' because of its exotic array of turmeric, clove, cardamom, lemongrass and nutmeg plantations. With its white sandy beaches and excellent diving and snorkelling (great for beginners!), Zanzibar is mostly a year-round destination but some resorts do close during the April to May rainy season.
You'll find boutique hotels in Stone Town and fairly large beach lodges along the coast. Mnemba and Pemba Islands offer the most exclusive and private accommodation. Zanzibar is an excellent choice for honeymooners and couples looking for an off-the-beaten track island holiday with some culture thrown in.
Speak to one of our safari experts about a Zanzibar safari, or how to combine a Zanzibar vacation with a Big Five safari, or gorilla trekking adventure.
Mauritius
Mauritius has long been Southern Africa's playground, with its sandy beaches and safe, tranquil swimming, and with its direct medium-hail flights from Johannesburg, Cape Town and Durban in South Africa, Mauritius is easy to combine with Cape Town holiday or a Phinda safari. There are also direct flights from Dubai and London.
The island is home to two marine reserves, and has excellent diving and snorkelling – good for beginners. Other water sports include pedalos, kayaking, stand-up paddle boarding, waterskiing, jetskiiing, and para sailing.
Mauritius is an excellent choice for honeymooners, couples, and families. Young children are well catered for as many resorts have kids' clubs.
Speak to us about combining a South African safari holiday with the island bliss of Mauritius.