We've put together Africa's must visit destinations.
With 2017 nearing completion, it's time to think about 2018 and what adventure it might hold!
What better way than to end 2017, or start 2018, with a safari, escaping the cold weather of the northern hemisphere? Below we've put together our 6 best safari destinations in Africa for a New Year in Africa!
Etosha National Park, Namibia
Regarded by safari aficionados as one of Africa's best wildlife reserves, the 22 750 km² Etosha National Park is one of the easiest, safest and most rewarding big game destinations in Southern Africa. If you're planning on a self-drive safari with your family, you'll find Etosha's excellent road system a breeze, while the game-packed waterholes are a photographer's delight. The Park also has an array of exclusive luxury lodges, located on the borders, for honeymooners or those seeking five star service.
Etosha is dominated by a massive mineral pan, which takes up about a quarter of the National Park. The perennial springs along the edges of the Etosha Pan however draw large concentrations of wildlife, making this area a game viewing and safari paradise, and one of the best places in Southern Africa to view predators. And if it's birds you're after, you won't be disappointed! The bird count is over 340 species, with a mix of desert, water and savannah species.
We recommend: There is no better way to experience Namibia than on a camping safari.
The Kalahari Desert, Botswana
Far more than miles and miles of empty sand, a Kalahari safari offers incredible, diverse scenery and staggeringly beautiful night skies, but it's the wealth of wildlife you'll find most surprising. Besides classic Kalahari animals such as zebra, wildebeest, oryx, eland, springbok and giraffe, Botswana's Nxai Pan National Park, Central Kalahari Game Reserve and Makgadikgadi Pans National Park have a reputation for predators, including the famous black-maned Kalahari lions as well as cheetah, black-backed jackal, and brown and spotted hyena. You may also be lucky enough to spot rare wild dog and reclusive leopard.
The Central Kalahari Game Reserve is the most extensive reserve within the Kalahari Desert and is a great place to not only see wildlife, but also to immerse in African culture and get a glimpse of the San people, who have called these lands their home for thousands of years.
We recommend: The best way to experience the Kalahari Desert is on a guided safari during the migration.  Choose between our Botswana Summer Safari and our Luxury Kalahari Camping Safari.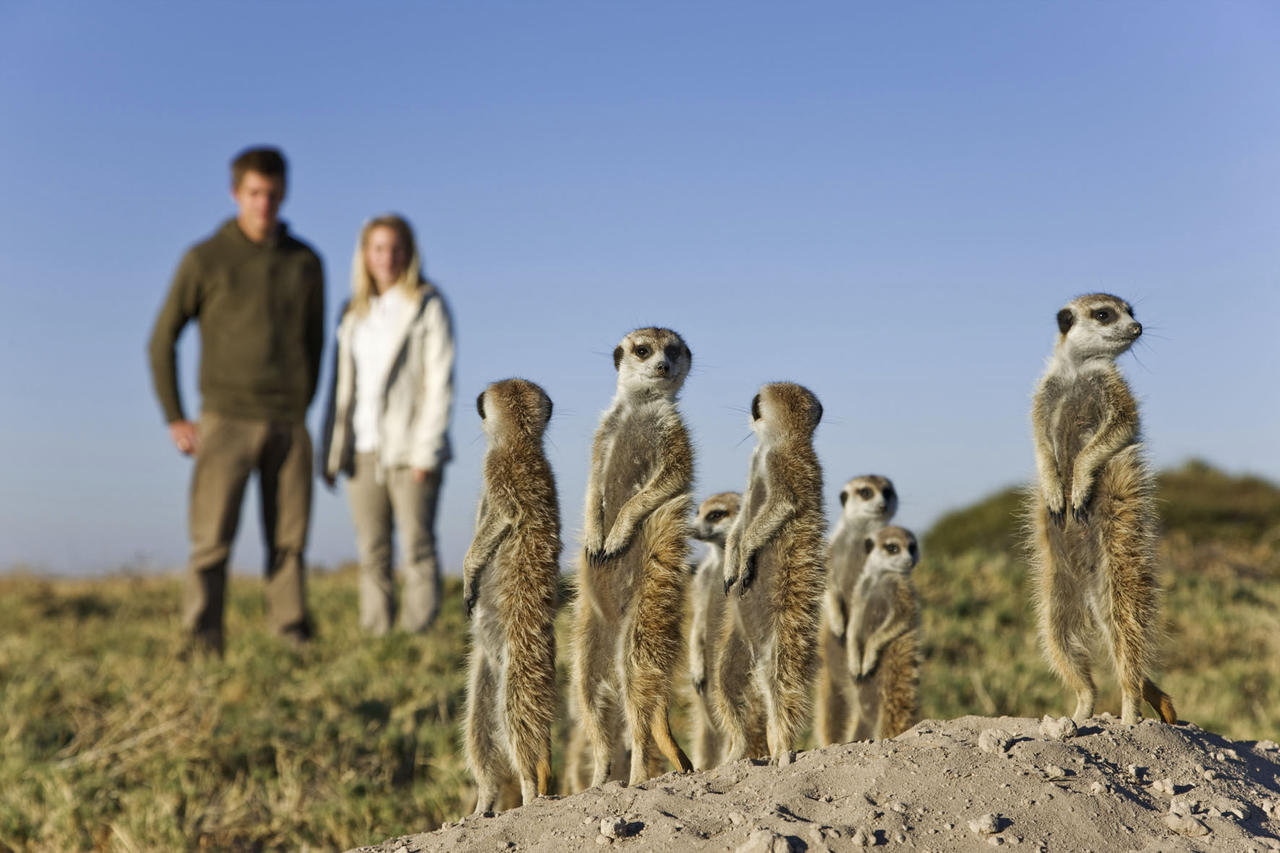 Kruger National Park, South Africa
The Kruger National Park is a national treasure and with its excellent road network and lodges, it's the top destination for self-drive safaris.  The Park is home to an enormous array of flora and fauna, including the much sought-after Big Five (elephant, rhino, lion, leopard, and buffalo), and iIf you are traveling with young children, the Kruger National Park is considered as one of the most family-friendly reserves, as it is well equipped with amenities and extremely accessible.
We recommend: What better way to enjoy the best of the Kruger National Park than with six days of game viewing in the best regions of the reserve, ending with a few days in lovely Cape Town?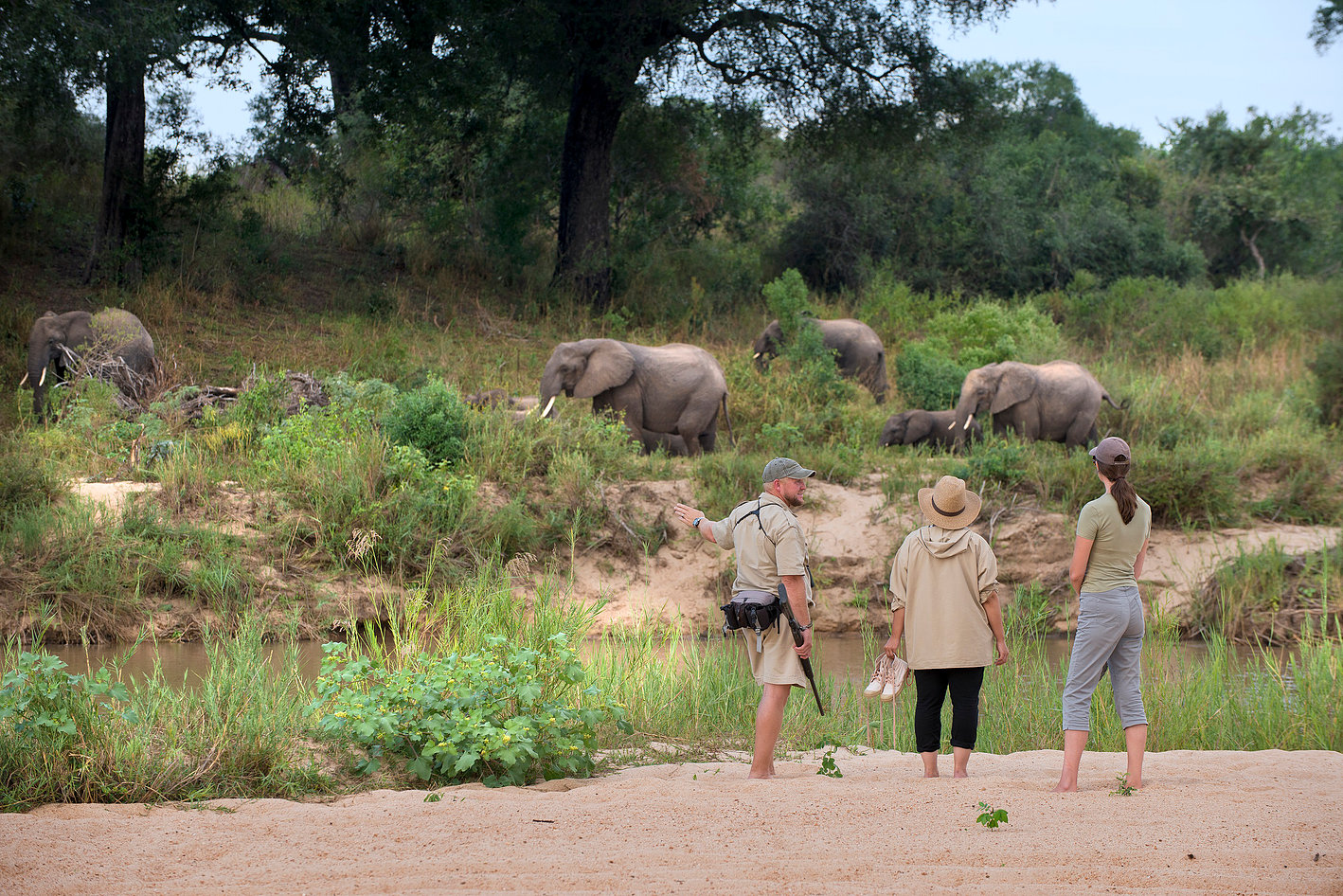 Quirimbas Archipelago, Mozambique
If you're looking for the ultimate tropical island beach vacation, look no further than northern Mozambique's remote Quirimbas Archipelago. Comprising 32 coral islands nestled in the pristine aqua waters of the warm Indian Ocean, the archipelago is a paradise brimming with white sand beaches, swaying palms and azure waters.
Life beneath the waves is teeming, making the Quirimbas a mecca for snorkelers, scuba divers and deep-sea fishermen. Ibo Island is particularly magical, with its crumbling yet magnificent colonial architecture.
We recommend: Visit Ibo Island and Anantara Medjumbe Private Island for maximum barefoot luxury.
Victoria Falls, Zimbabwe/Zambia
Known locally as Mosi-oa-Tunya, or The Smoke That Thunders, Victoria Falls is the largest waterfall in the world in terms of volume. During the rainy season, over 500 million liters of water plummet over the edge of the precipice!
The Falls is located on the border between Zambia and Zimbabwe, and you'll best be able to take in its majesty from the air, or from one of the viewpoints strategically placed on the edge of the Zambezi River gorge. Remember to pack a raincoat though – the spray from the Falls is so impressive that you'll find yourself soaked to the skin in seconds.
We recommend: See the Falls on our Highlights of Zimbabwe safari.