There's little more alluring than the romance of a tropical island! It's those swaying palm fronds, white sandy beaches, azure seas filled with life, and the promise of heady summer days far removed from everyday life.
Less well known that its Indian Ocean island compatriots (Mauritius and the Seychelles), and often more affordable, Mozambique is fast becoming the destination for secluded and pristine island holidays.  While Mozambique's mainland offers wide beaches and a variety of activities, it's really the jewel-like island clusters off the coast where the magic lies – the Bazaruto Archipelago in the south, and the exclusive Quirimbas Archipelago far north on the Tanzania border.
A Mozambique island holiday has all the makings of a perfect beach honeymoon, an utterly romantic getaway, or a diving holiday with all the trimmings.  It's the perfect holiday to kick back, take off your shoes, switch off your phone, and disconnect from the world.  You'll spend your days lazing in the sun, sipping on icy drinks, swimming in warm, gentle waters, and enjoying some of the best diving, snorkelling and big game fishing in the world.
 Ibo Island
The Quirimbas consists of 32 islands nestled in the pristine aqua waters of the warm Indian Ocean, and Ibo Island is particularly majestic.  The island offers grand architecture, tumbling ruins, fascinating culture, a private sandbank beach, and the opportunity to island hop by dhow. Ibo has a 'lost in time' atmosphere which is utterly captivating and unique!
Whether you are honeymooners, or just looking for an idyllic escape away from it all, our suggestion is a week spent reading on sun-drenched white beaches, sipping cool drinks under swaying palm fronds, and diving and snorkelling in some of the most unspoiled marine areas in the world. Ibo Island Lodge offers indulgent massages, incredible service, and one of the most atmospheric, luxurious locations in the Quirimbas.
A Mozambique trip also combines well with a few days in South Africa.  You can enjoy all the wonders of a big five safari in Kruger or Phinda, or the beauty and buzz of cosmopolitan Cape Town, and then head off to Mozambique for a fix of tropical island bliss.
Spend eight days on Ibo Island.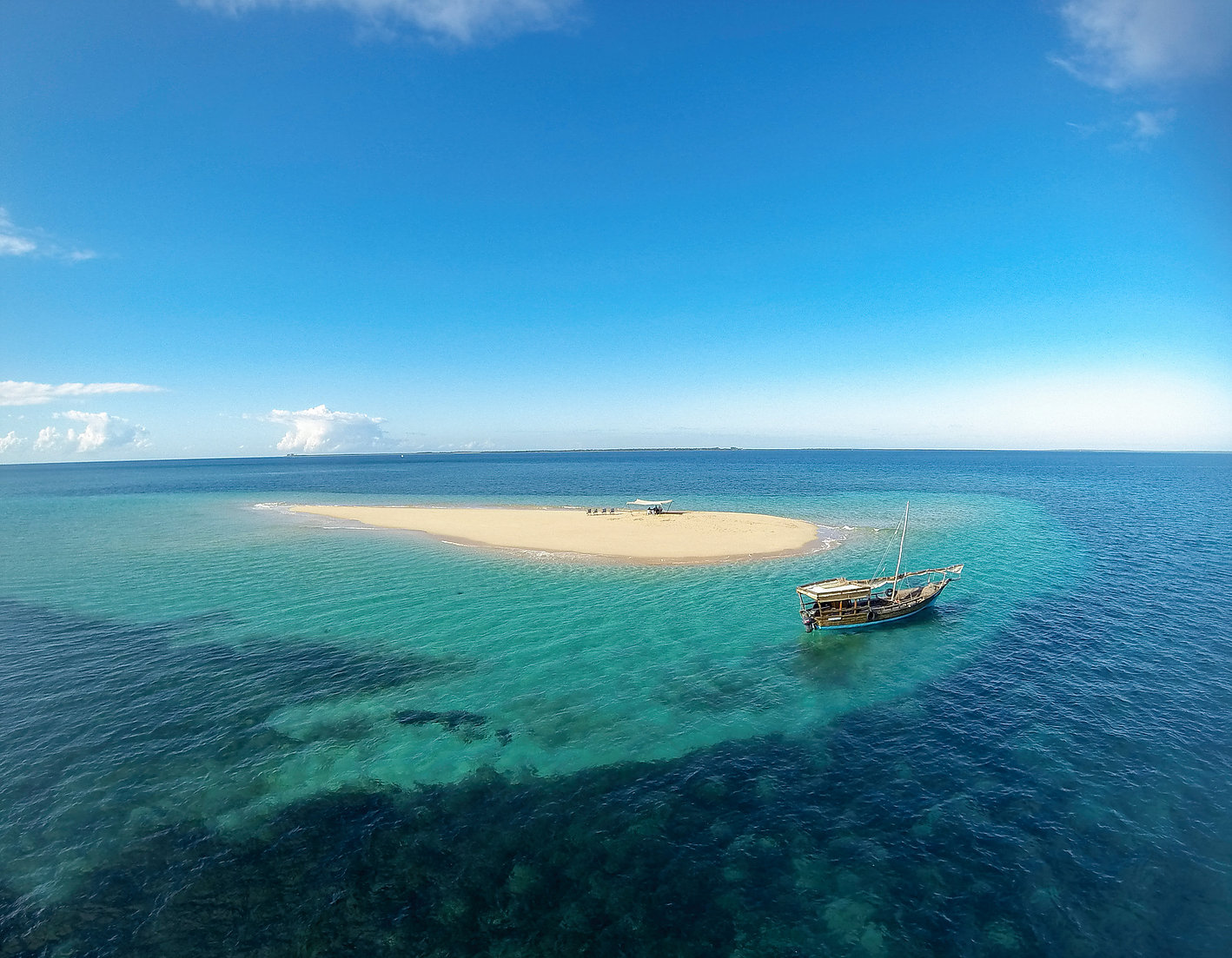 Anatara Medjumbe Private Island
Haven't managed to buy your own private island yet? Don't worry, Anatara Medjumbe Private Island is the next best thing!  Only 1km long and 500m wide, Medjumbe is the ultimate island retreat.
There are only 12 secluded villas, scattered along a private beach, on Medjumbe, making the island the perfect place for a honeymoon, family reunion, or 50th birthday splurge.  Ideal for romantics as well as adventurers, this sliver of sand is surrounded by some of the best coral reefs in the Indian Ocean, and the snorkelling and diving is sublime.
We'd suggest combining a trip to Medjumbe with a few days on magical Ibo Island on our aptly named Island Paradise tour.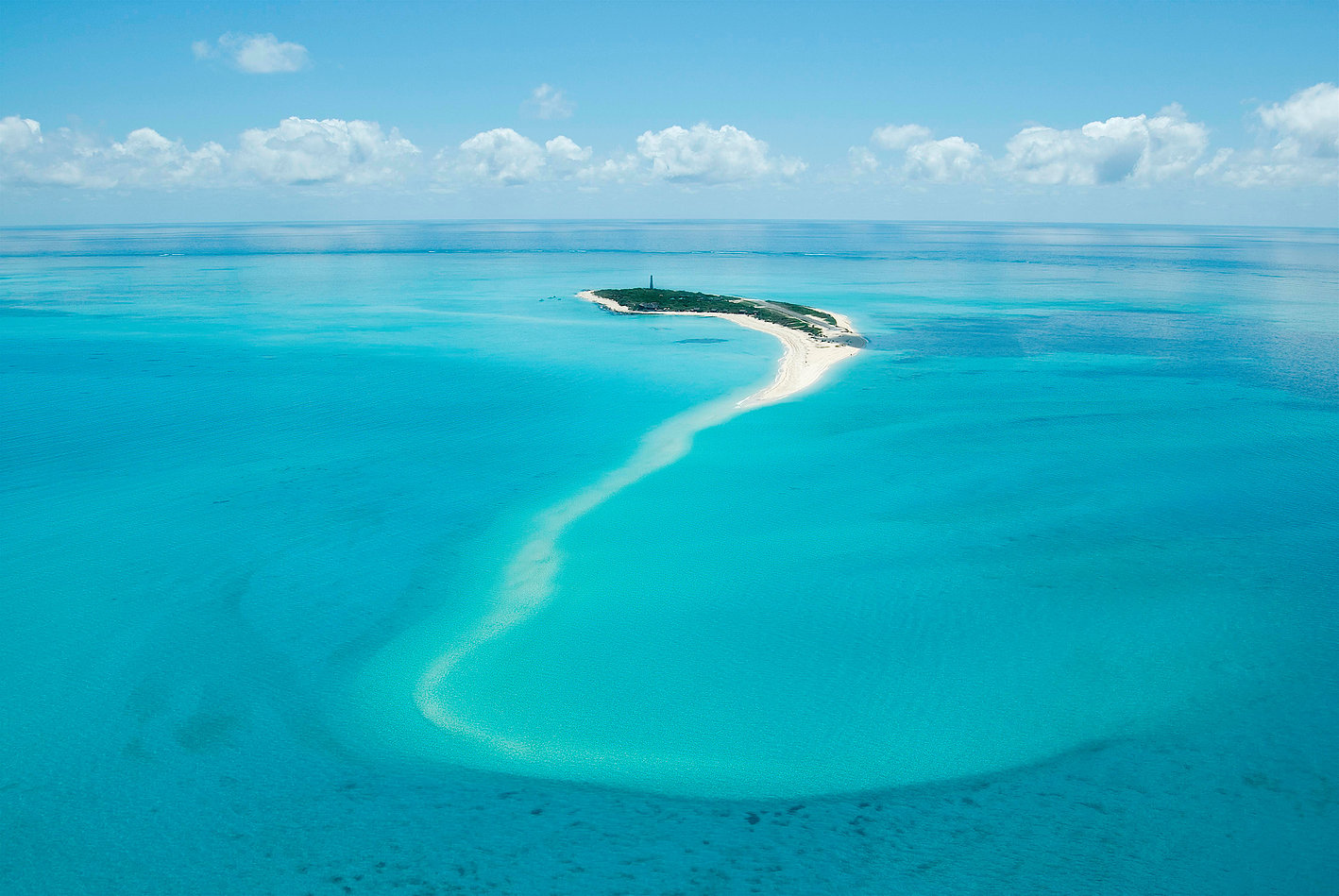 Azura at Quilalea Private Island
Azura at Quilalea Private Island is another stunning Quirimbas escape, and has a relaxed and understated 'Robinson Crusoe' castaway feel, while losing nothing in terms of luxury and comfort. With just nine villas on the island,  the resort offers exceptional attention to detail, discerning style, and outstanding customer service.
On Quilalea you can while away the hours on picture perfect private beaches, snorkel along the island's shores, dive straight from the main beach, kayak among the mangroves, or relax in a hammock beneath the giant baobabs on the island. True bliss!
Again, we would suggest combining a few days on Medjumbe with a few days on the different, but equally special, Ibo Island on our Best of Quirimbas tour.
Contact us to get help planning an African island vacation.