Africa is a dream destination in every sense, and below are our best safaris of 2020. Africa is ancient and raw, and offers travellers moving experiences that will remain with them for the rest of their lives. There's an magnificence to Africa – and it needs to be felt to be understood.
1. Namibia
One of the most dramatic landscapes you will ever see. It's very fitting to describe Namibia as mysterious, arrestingly beautiful or even other-worldly. One of the least densely populated countries in the world and home to our planet's oldest desert (the Namib), Namibia is a place of stark contrasts and see-it-to-believe-it natural beauty.
Why Go?
It's a incredible safari destination if you want to see unique animals that have adapted to survive in some of the world's harshest environments. These include black rhino, giraffe, brown hyena, ostrich, oryx, springbok, and desert-adapted elephant and lion.
If you're looking for something out of the ordinary, and you want to unplug and totally get off the grid, then set your sights on Namibia – a country that offers unique safari experiences in some of the most remote corners of the planet. 
Who Should Go?
An ideal destination for wildlife enthusiasts that has infrastructure and great roads mean that Namibia is a superb choice for a self-drive family holiday in Africa. Intrepid travellers will revel in the excellent lodges tucked away in remote regions like Damaraland, Kaokoveld and the Skeleton Coast.
Highlights
Sunrise from the top of Dune 45 or Big Daddy (among the highest in the world!) in Sossusvlei
Etosha National Park – one of the best places in Southern Africa to see cheetah and black rhino
A stay at Shipwreck Lodge in the hauntingly beautiful Skeleton Coast National Park
Damaraland's ancient rock engravings and paintings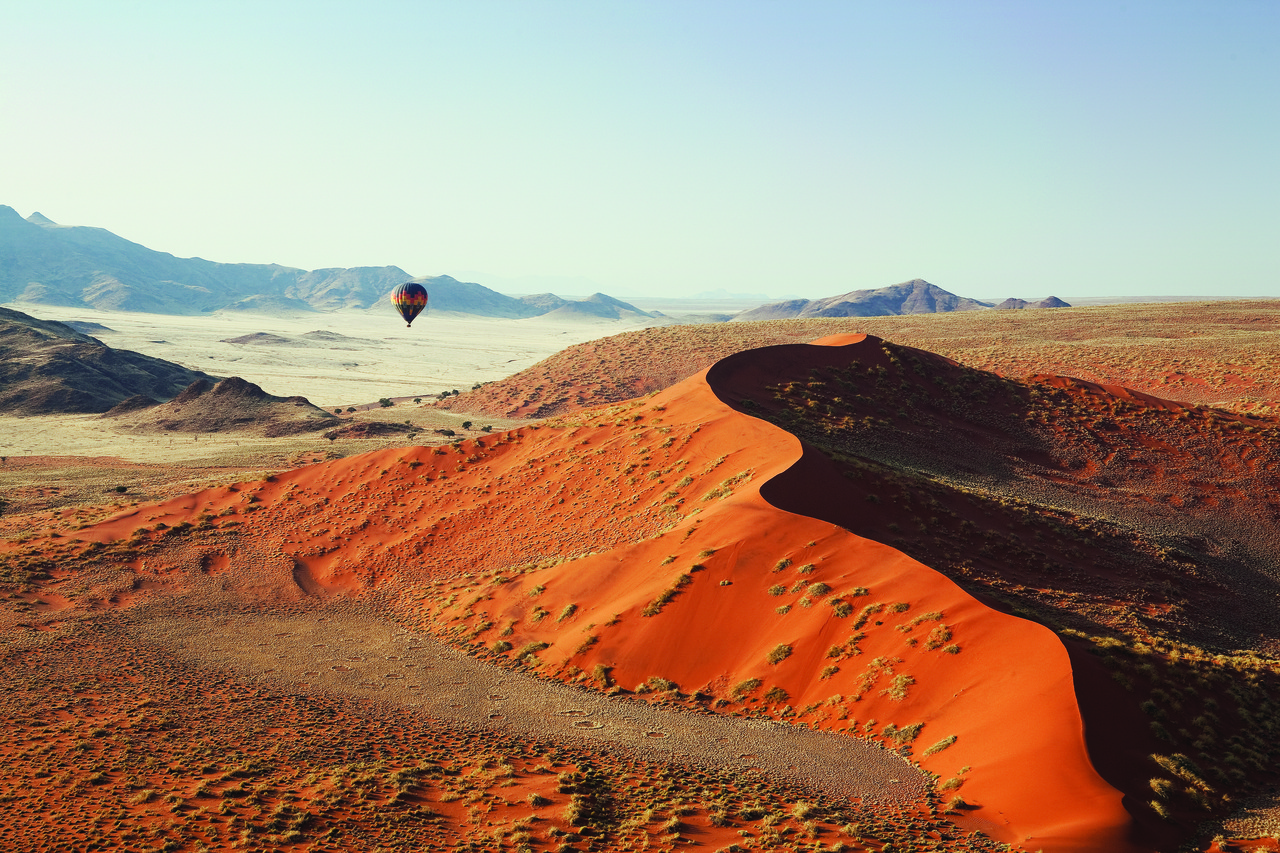 2. Botswana's Kalahari
Mention Botswana and most people will think of the incredible Okavango Delta, picturing themselves gently gliding along its waterways on a mokoro. But there's so much more to this incredible African safari destination – like the strikingly beautiful Kalahari. This semi-arid sandy savannah occupies most of Botswana and offers safari-goers a choice of three incredible parks: Nxai Pan National Park, the Central Kalahari Game Reserve and Makgadikgadi Pans National Park.
Why Go?
Besides the classic Kalahari animals like zebra, oryx, eland, springbok and giraffe, this destination has a well-deserved reputation for predators like the beautiful black-maned Kalahari lion, cheetah, brown and spotted hyena, and even rare wild dog. But a Kalahari safari also gives you the best opportunity to see many of Africa's smaller and more elusive animals like wild cat, porcupine, aardwolf, meerkat and honey badger.
Who Should Go?
Adventure seekers and seasoned safari-goers who have already explored most of Botswana and are looking for something a little different. It's also a great destination for families with children.
Highlights
A sleep-out on the Makgadikgadi Pans, under the stars
Watch Africa's longest mammal migration as dazzling numbers of zebra make the journey from Botswana's river systems in Chobe and the Delta to the vast Kalahari plains
Out of Africa luxury at one of Botswana's desert camps.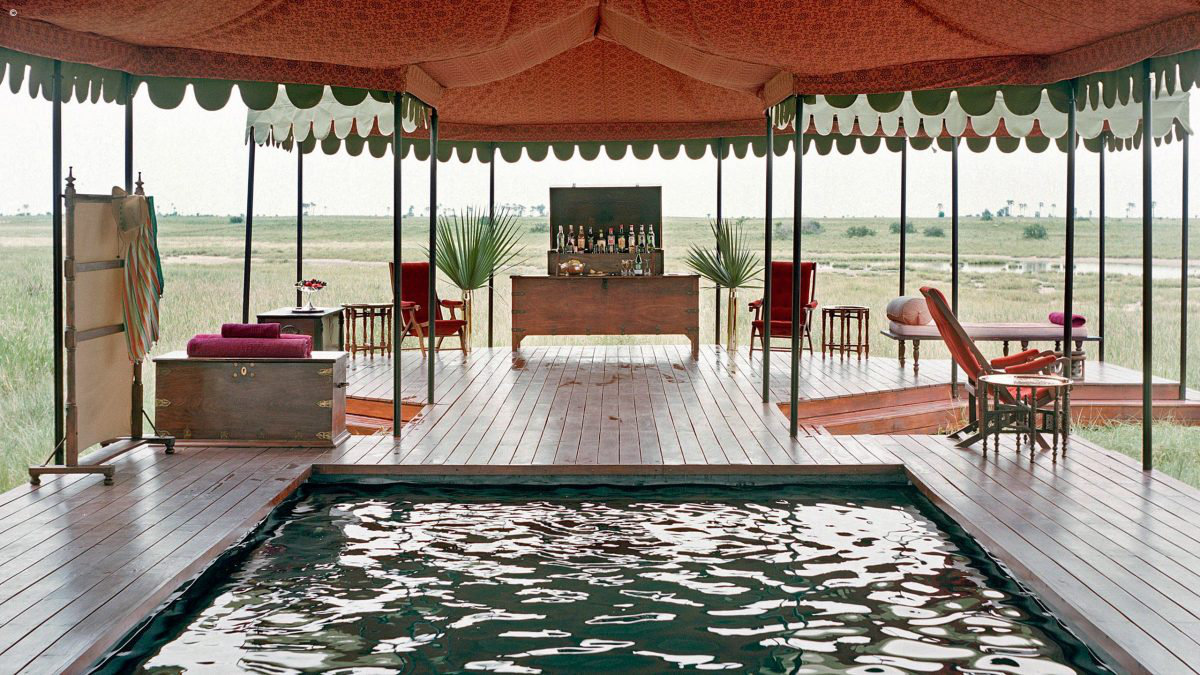 3. Mana Pools
Mana Pools is the golden child of the Zambezi Valley, rugged and beautiful, it is home to a wonderful mix of grassy floodplains, woodlands and riverine forest. 
Why Go?
The name 'Mana' means four in the local Shona language and refers to the four large pools situated in the park. This abundance of water acts as a magnet for a wide variety of wildlife: elephant, buffalo and waterbuck graze on the wide green floodplains; predators such as lion, leopard and wild dog are often seen; and the rivers and pools are home to large populations of hippo and crocodile. The bird watching is superb – highlights include fish eagles, water fowl and colourful clouds of carmine bee-eaters.
Who Should Go?
Travellers after a big game safari in a wild and remote location. Visitors can enjoy traditional game drive safaris and walking safaris as well as river-based safaris which include a mix of kayaking, boating, fishing, fly camping, game drives and walking activities. 
Highlights
Bush walks
Unfenced camps
Large populations of wild dogs and elephants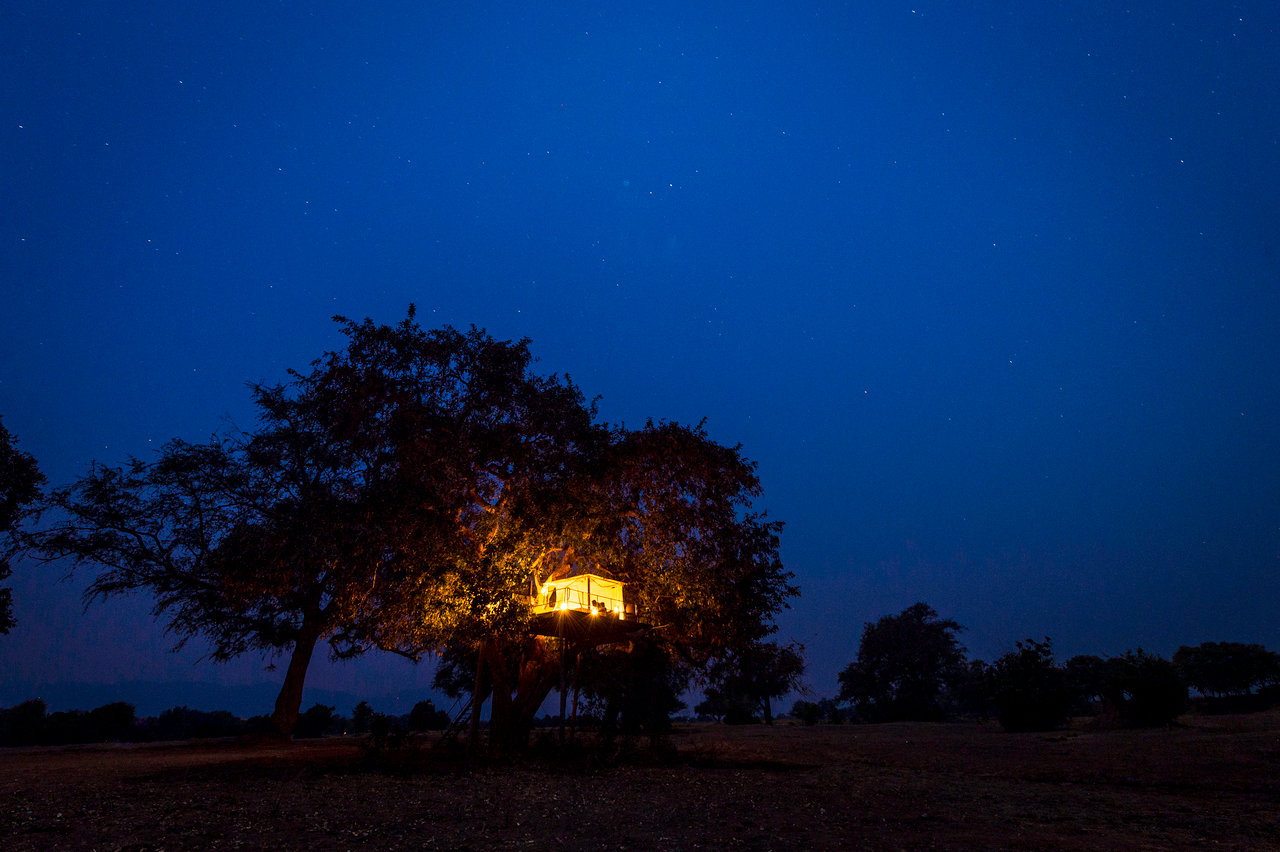 4. South Luangwa
Wild, remote and packed with big game, the South Luangwa is Zambia's premier wildlife destination. Luxurious camps and lodges sit on the banks of the meandering Luangwa River and this the top choice for an authentic, off-the-beaten-track safari experience.
Why Go?
Walking safaris were pioneered in the South Luangwa in the 1950s and this incredible reserve is still the best place in Africa to track big game on foot.
South Luangwa's lakes and rivers are a magnet for large herds of elephant and buffalo; lion, hippo and crocodiles are common; and the region is well known for its high density of leopard as well as endemic species such as Crawshay's zebra and Thornicroft's giraffe, plus all the classic plains game such as zebra, Thomson's gazelle and antelope. You'll be in safe hands whether in a vehicle or on foot: the reserve is also famous for its exceptional guides.
Who Should Go?
It is this wild, raw edge that makes the South Luangwa a top choice for those in the know. That, and the chance to walk through big game country while discovering those quieter moments: evenings spent around a crackling campfire, the golden early morning light, the scent of the African bush – this is what's addictive, and what keeps people coming back again and again.
Highlights
Getting out on foot in big game country and one of the most beautiful reserves on the continent
High wildlife concentrations, and a prolific leopard population
Excellent birding
A wild and authentic African safari experience, like no other.