Our pick of the best things to do on a Botswana safari. Botswana is undoubtedly one of the most awe-inspiring, and incredibly diverse, wilderness areas on earth. The south and east consist of the mesmerising landscapes of the Kalahari Desert and otherworldly pans at Nxai and Makgadikgadi. The north and west are watery wonderlands – the emerald Okavango Delta and Chobe River ecosystem.
It's just this diversity in ecosystems and terrain that lends itself to an array of activities to suit virtually anyone. Whether it's your first trip to Botswana, or you've visited many times before, there is always something exciting to experience in this remarkable country.
1. The zebra migration
Thousands of these stunning striped creatures make their way across the Nxai and Makgadikgadi Pans during the rainy season. Read more about the world's longest land migration here.
Undoubtably the best place to view the migration in all its glory is in the Kalahari.  The transformation of this region in the green season is remarkable!  From dusty, barren and unforgiving, to lush, emerald and full of life; the contrast is incredible!
WHERE TO GO Visit Botswana during the 'green season'(November to April), when the land turns green, birds fill the sky and baby animals are everywhere.
Kalahari Luxury Camping Safari
2. Spectacular game viewing
Our team has been on plenty of game drives over the years, and this we can say – Botswana never disappoints! The guides are highly skilled and pretty much the best in the business, and the animals are relaxed (poaching is well managed and Botswana has prohibited hunting).
WHERE TO DO IT You're spoilt for choice – any of Botswana's wilderness areas will deliver outstanding game viewing. Head to Chobe for massive herds of buffalo and elephant, and Moremi Game Reserve for predators.
3. Mokoro excursions
A ride in a mokoro (a traditional dug-out canoe) is one of the most serene experiences you will ever have! While you are poled along by your guide, you'll take in beautiful lilies, tiny reed frogs, and astonishing birdlife.
WHERE TO DO IT Almost all the lodges in the Okavango offer mokoro rides, provided the water levels are high enough.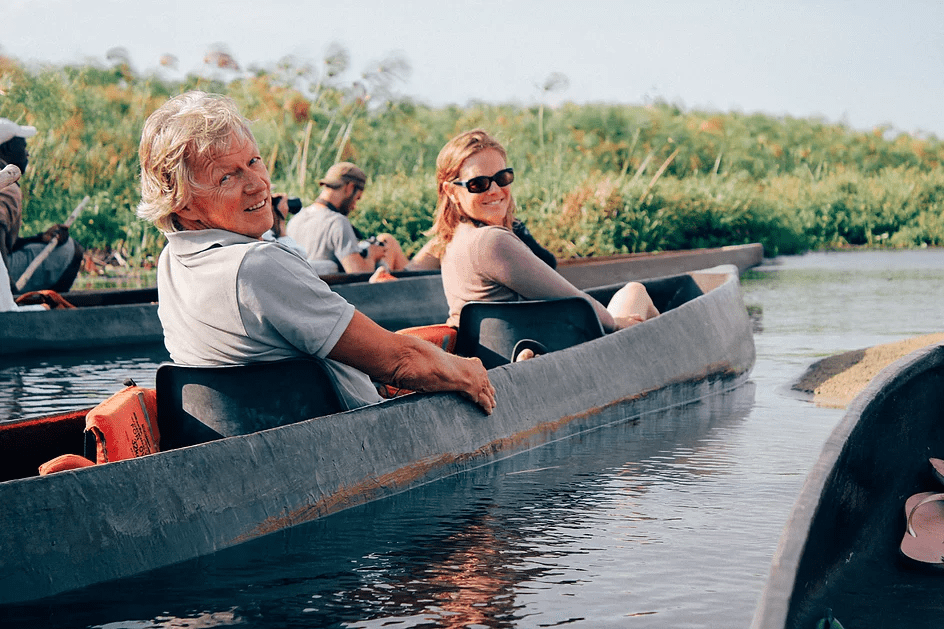 4. Birding
You may not be that into birds, but trust us, spend some time in Botswana with its 550 species, and you might find yourself turning into an avid birder. Go in summer (November to March) when the country sees the return of migrant species.
WHERE TO GO In Moremi Game Reserve you'll see water birds, insect-eaters, seed-eaters and raptors.
5. Predator sightings
The lions of Savute are among the biggest in Africa, and along with swimming through marsh waters, they are also known to successfully hunt elephants!
Moremi Game Reserve is renowned for its frequent leopard sightings, while you're likely to see cheetah in the Central Kalahari Game Reserve and Nxai Pan.
WHERE TO GO Best of Botswana Lodge Safari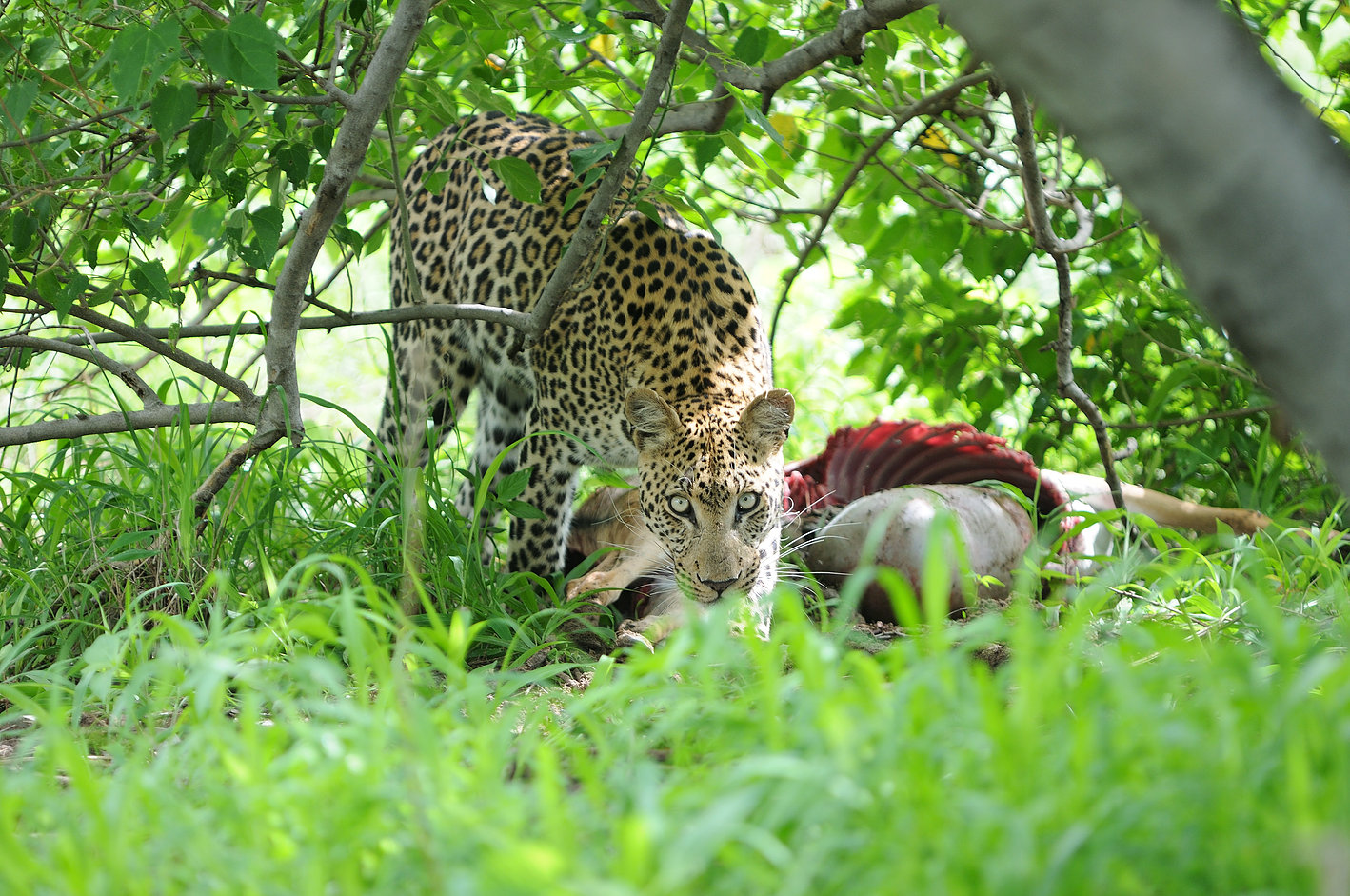 6. See the Big Five
The Big 5 – rhino, elephant, lion, leopard and buffalo – are on the 'must-see list' for every first-time safari goer. There's a very good chance you'll see all of them in Botswana, especially in Moremi and the Delta.
READ MORE about Big Five safaris.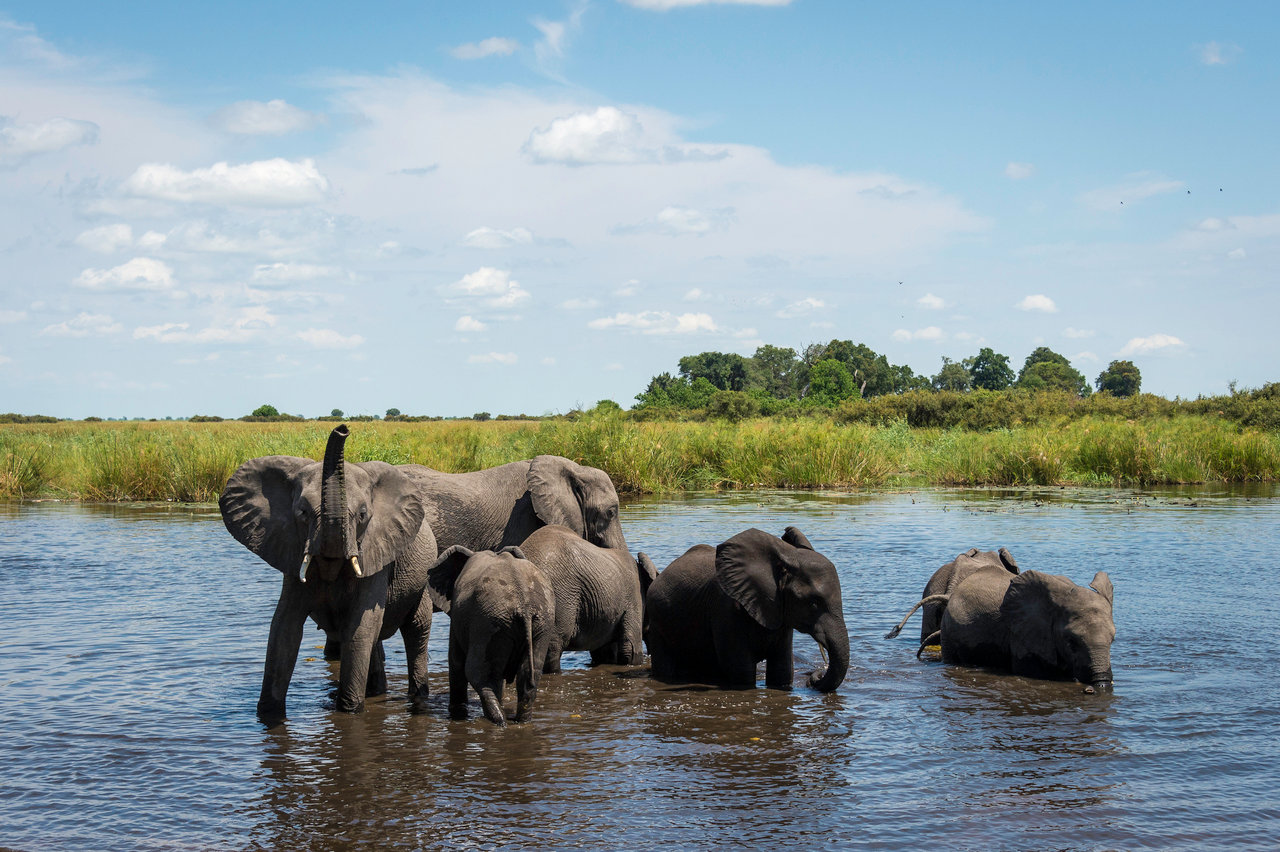 7. Walk with elephants
Walk with wild bull elephants in the Khwai Private Concession, and sleep under the starry African sky on elevated platforms.
Although Abu Camp has done away with elephant back riding, you can still walk and interact with the incredible Abu heard, in the heart of the Okavango Delta.
WHERE TO DO IT Abu Camp and Hyena Pan Camp.
READ MORE about walking with elephants.
 8. See unusual wildlife
The Big 5 deserve their reputation as Africa's heavyweights, but Botswana is also home to smaller, more rare game. You'll find wild dog packs in Moremi, while in Chobe keep a look out for large groups of shaggy waterbuck and beautiful sable. The Okavango Delta is the best place to see red lechwe and the very shy sitatunga, while Savute and Linyanti is the place to spot the rare African wild cat. The Kalahari is home to statuesque oryx.
9. Hang out with meerkats
Incredibly cute, highly social, and utterly fearless, meerkats become easily habituated to humans. You'll find then in the sandy Kalahari.
WHERE TO GO Botswana Summer Safari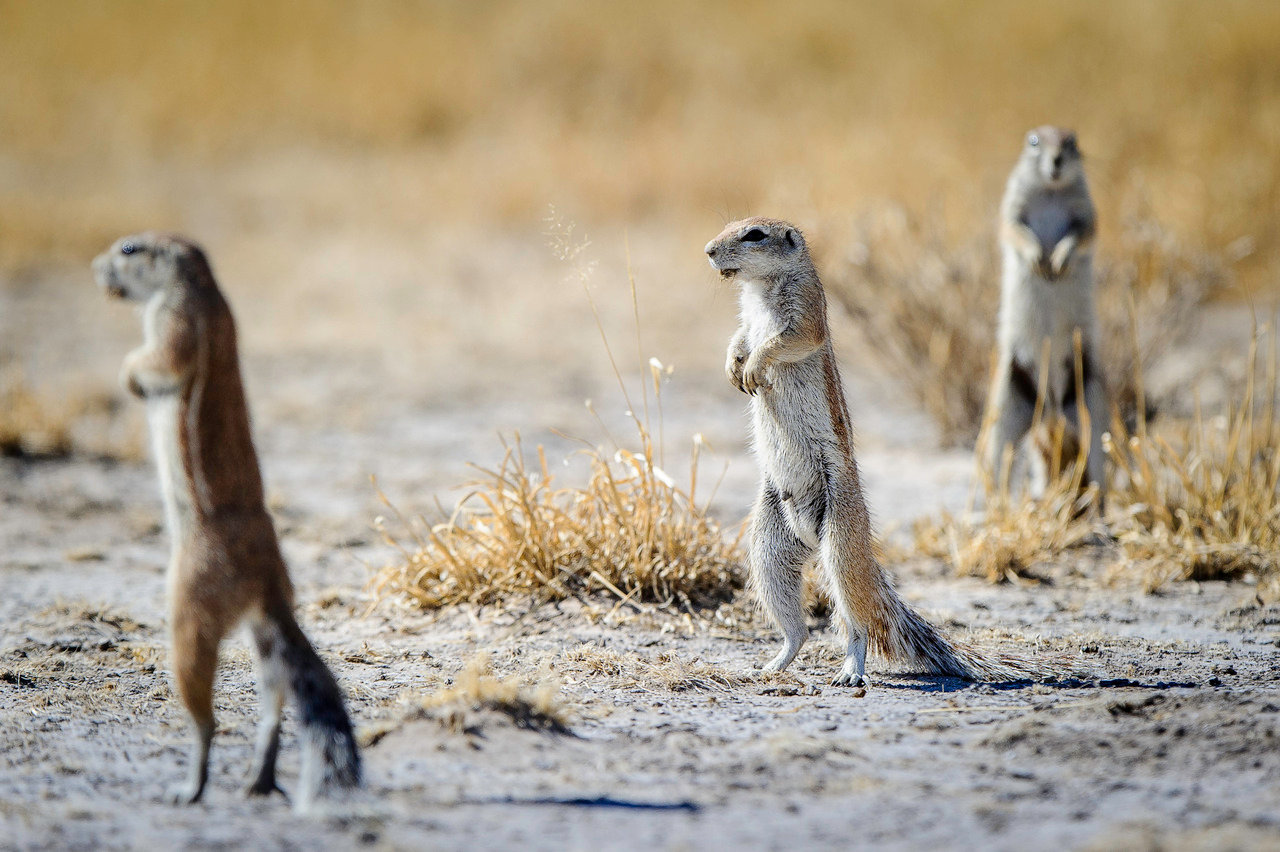 10. Gaze at the stars
As soon as the sun sets Botswana puts on its very own dazzling spectacle: a dizzying array of awe-inspiring stars.
WHERE TO DO IT You'll find utter cosmic splendour in the Kalahari, with very little chance of clouds.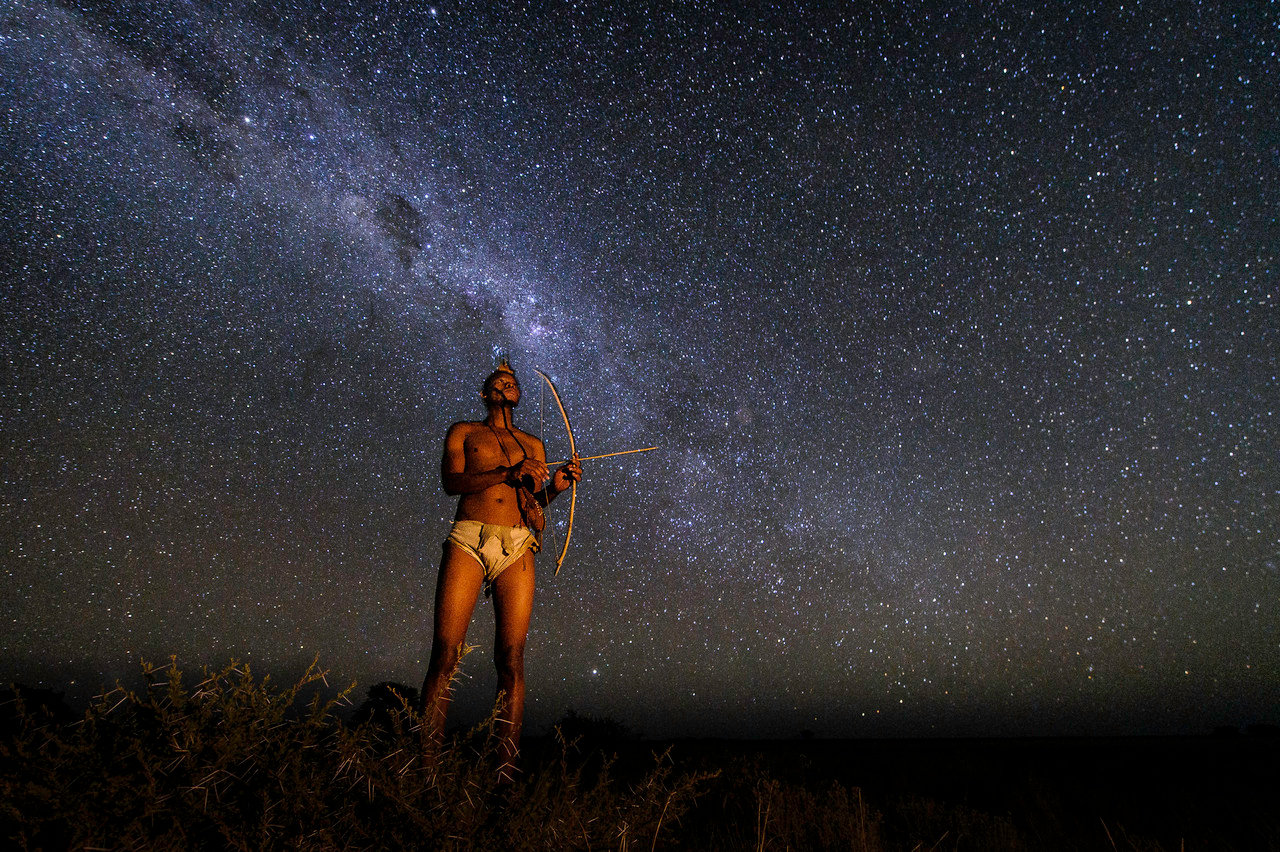 11. Yoga on safari
Yoga is a great way to slow down and really connect with your tranquil surroundings, in between game drives.
WHERE TO GO Botswana luxury yoga safari
12. Mobile camping safaris
Mobile safaris are the quintessential African safari experience. They combine the rustic, untamed wildness of Botswana's most iconic safari destinations with comfortable mobile camping accommodation and an exclusive game viewing adventure. Every two nights or so you will move to a new tented camp – a classic itinerary takes in the Delta, Moremi, Savute and Chobe. You'll forgo air conditioning, wifi and a swimming pool, but gain an incredible proximity to nature that is hard to beat. It's also not unusual to have elephants and big cats near camp.
HOW TO DO IT There are several options available – see all our Botswana mobile safaris here.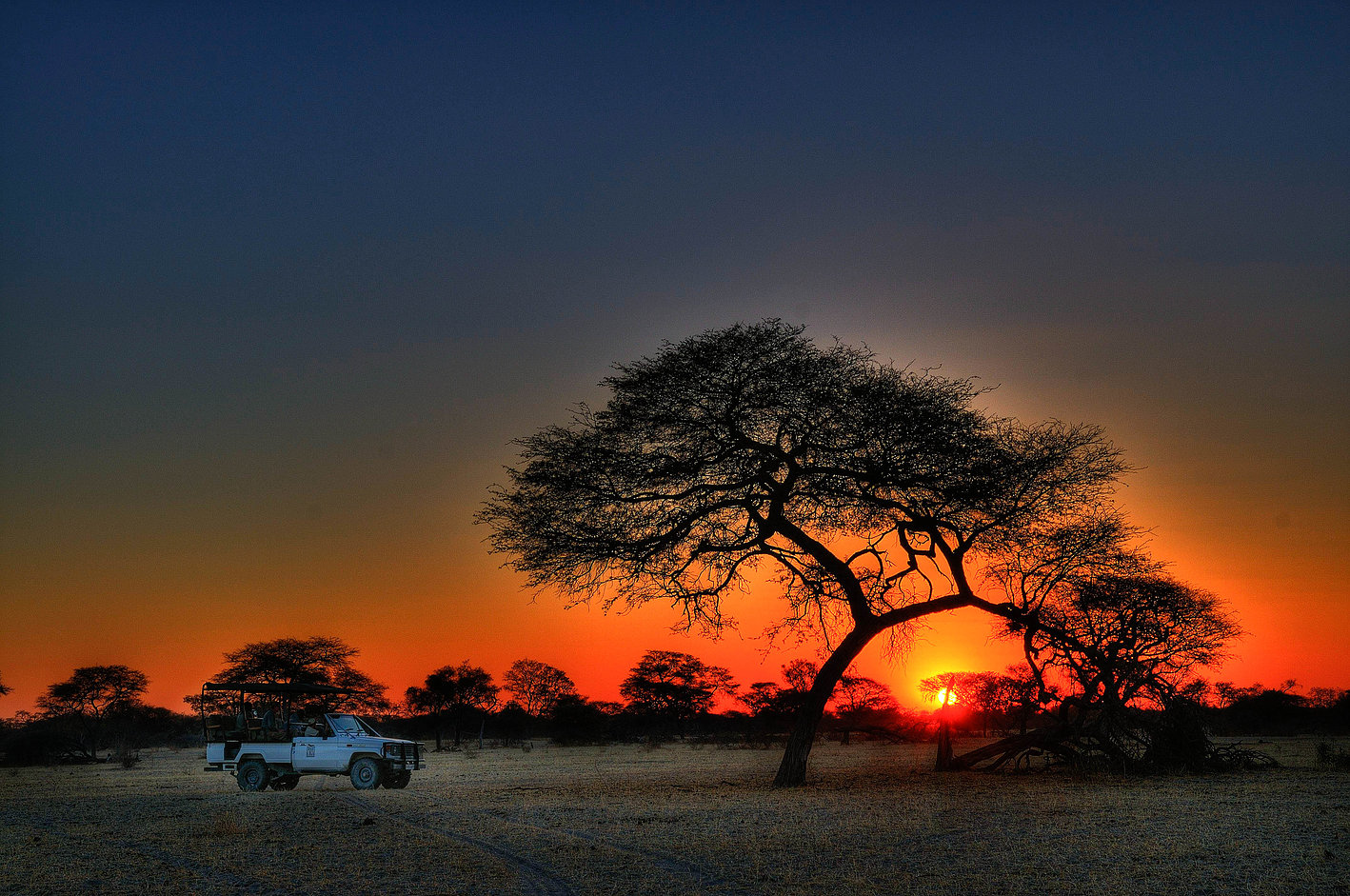 If you're ready to start planning your dream adventure to Botswana, get in touch with one of our African Safari Experts today.
Have a look at all our Botswana tours and safaris over here.