Five star exclusive lodge safaris in Botswana
A fly-in lodge safari is the most time effective way to explore Botswana. After landing in Maun you can be on a game drive in the Moremi Game Reserve within the hour!
Botswana lodge safaris
This style of safari uses small aircraft to transfer clients between a variety of luxurious bush camps and lodges, and provides the best opportunity to experience a number of different areas of Botswana in a relatively short period of time. The advantage of a fly-in lodge safari is the opportunity to maximise your safari experience without excessive travel time.
Speak to
Richard White
Founder and safari specialist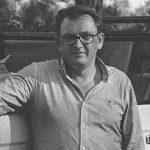 This nine day classic Botswana itinerary offers a lodge and luxury camping combination safari, and takes you to all the wildlife highlights of Botswana.