Grootbos Forest Lodge
 sits in the heart of Grootbos Private Nature Reserve, a luxurious pristine paradise showcasing the splendour of the Cape Floral Kingdom and the incredible marine life of South Africa.
Situated just two hours from Cape Town, Grootbos is the perfect central base to discover all the magnificent attractions of the Cape, and offers not only a chance to see the marine Big Five – whales, dolphins, sharks, seals and penguins – but also to take in the incredible beauty and intricate detail of the Reserve's rolling hills of fynbos.
Read more about the eight best experiences in South Africa.
Forest Lodge is a masterpiece of sophisticated and contemporary design, where the beauty of the surrounding landscape is king. Nestled in amongst the fynbos and an ancient milkwood forest, each suite is orientated towards the setting sun, with large windows, high ceilings, doors waiting to be flung open, and muted decor.
Made for romance, the luxurious canopy beds in each suite have views over the rolling fynbos, soaring mountains in the distance, and the blue of Walker Bay.  Add to that cosy fireplaces and baths big enough for two, and Forest Lodge becomes the ideal location for a secluded and utterly peaceful honeymoon, or special anniversary.
A trip to Grootbos combines well with a Cape Town holiday and a Big Five safari in the Kruger National Park. Contact us to discuss, and get a full itinerary.
At the main lodge you'll find a range of elegant dining venues, a bar, lounge, curio shop and conference centre, each tastefully decorated with floral arrangements from the surrounding landscape. Sit out on the spacious wooden deck, or take in the mesmerising view from an infinity pool. The dining experience at Grootbos matches the landscape – nothing short of exceptional!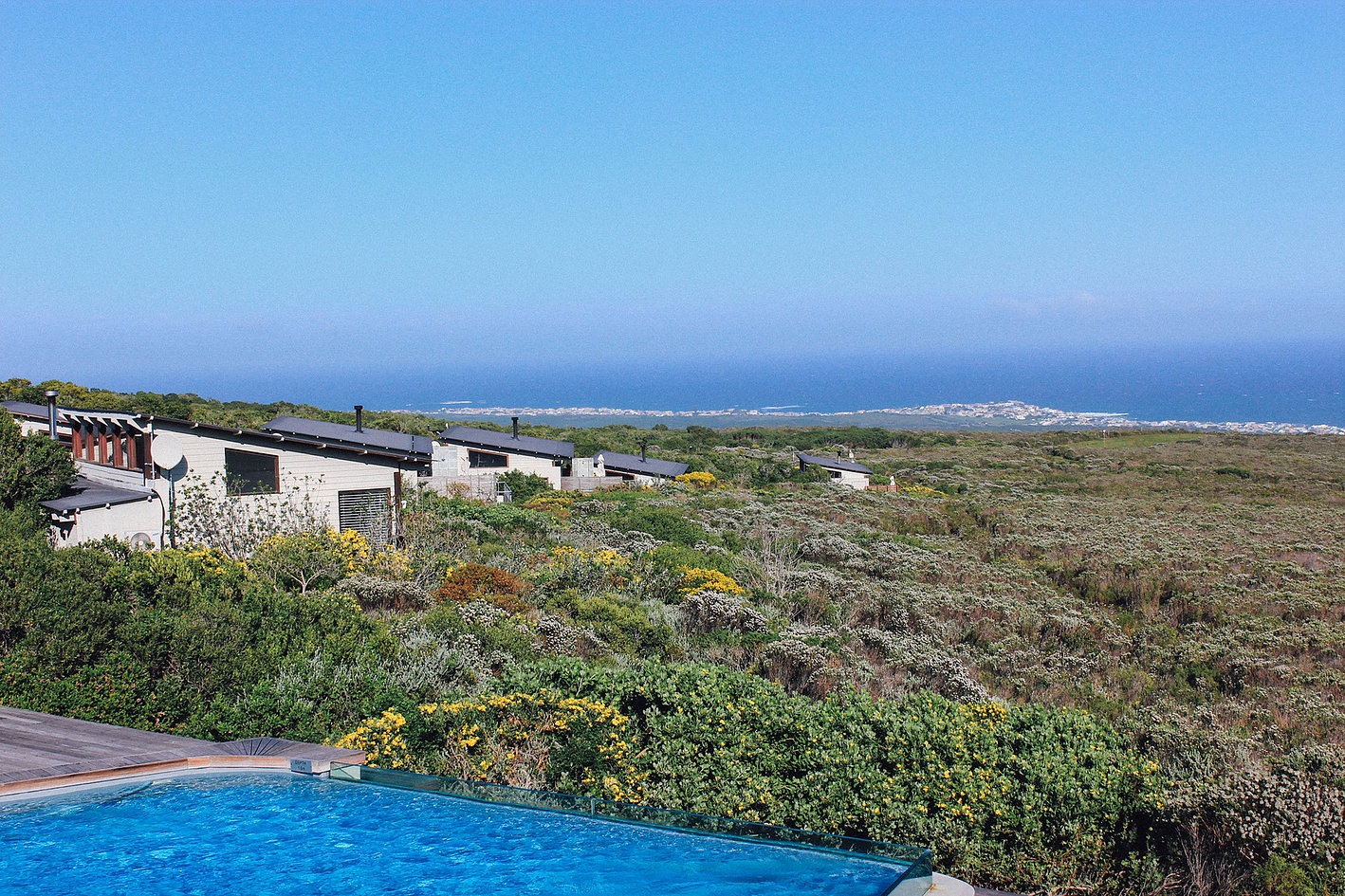 Grootbos is about more than just luxury accommodation and eco adventures, however. Your visit directly contributes to the conservation efforts of the Grootbos Foundation. It is this core philosophy of conservation linked with social development that has made Grootbos an award-winning pioneer in sustainable tourism.