Far more than miles and miles of empty sand, a Kalahari safari offers incredible, diverse scenery and staggeringly beautiful night skies, but it's the wealth of wildlife you'll find most surprising.
Besides classic Kalahari animals such as zebra, wildebeest, oryx, eland, springbok and giraffe, Botswana's Nxai Pan National Park, Central Kalahari Game Reserve and Makgadikgadi Pans National Park have a reputation for predators, including the famous black-maned Kalahari lions as well as cheetah, black-backed jackal, and brown and spotted hyena. You may also be lucky enough to spot rare wild dog and reclusive leopard.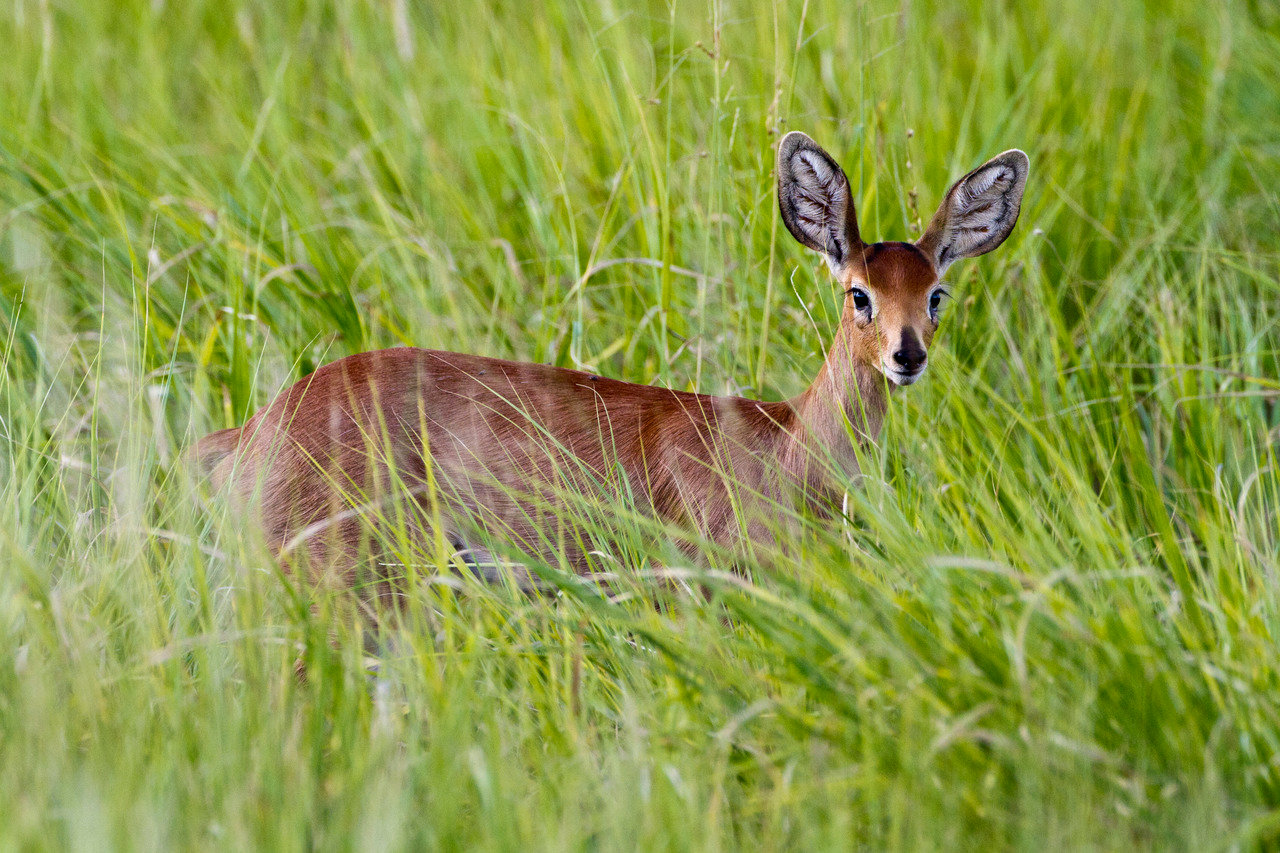 The Kalahari is also home to many of Africa's smaller and more elusive animals such as wild cat, porcupine, aardwolf, meerkat and honey badger. The quantity of birds in this region is also surprisingly good, especially in the 'green season', the rainy November to April period, when you'll see flamingos, giant eagle owls, secretary birds, great white pelicans and martial eagles.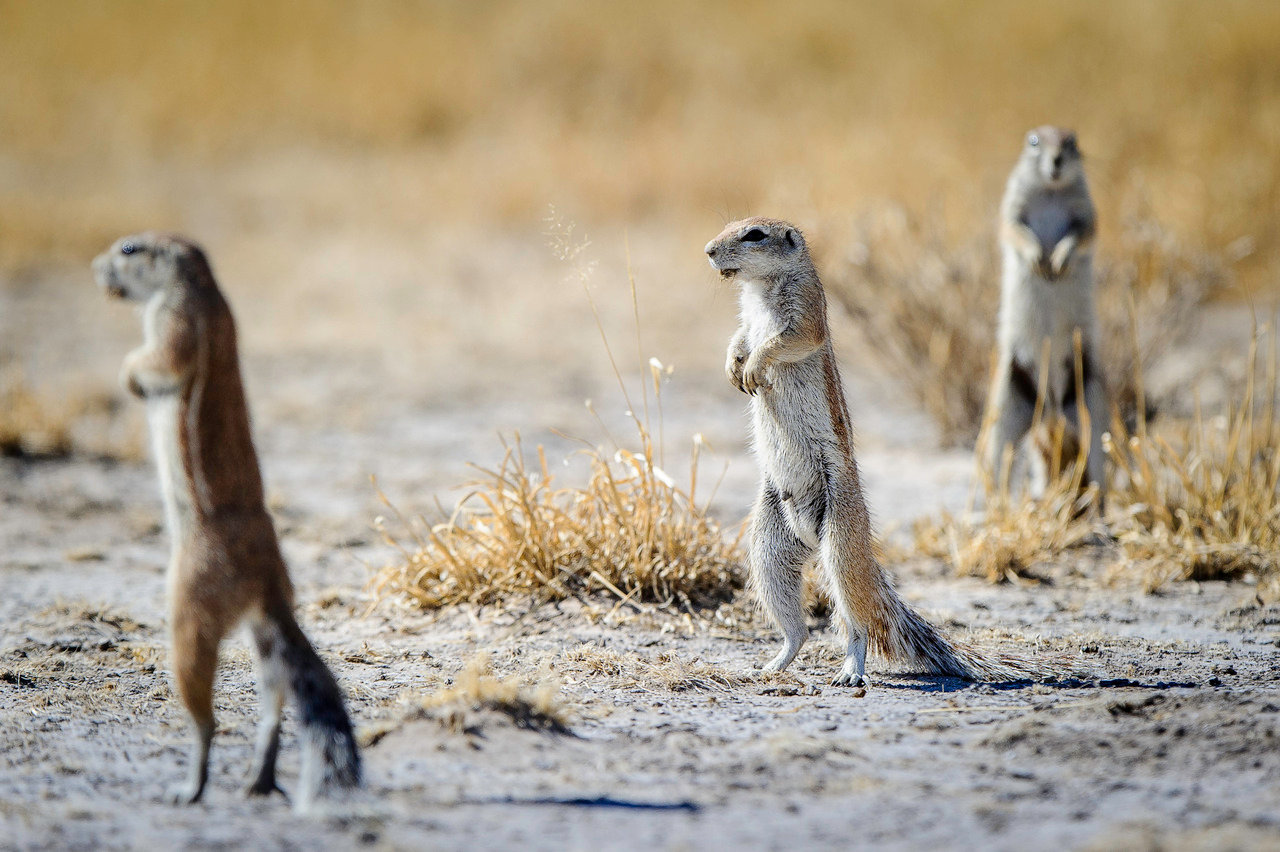 Apart from birds, the green season is also the time when antelope birth their young and gather in huge herds and travel across the country, with opportunist predators hot on their heels. While the Great Migration in the Serengeti and the Masai Mara is famous for being the largest land migration in the world, Botswana's zebra migration is actually the longest! Witnessing the migration spectacle in Botswana is certainly one of the top reasons to visit in the rainy season.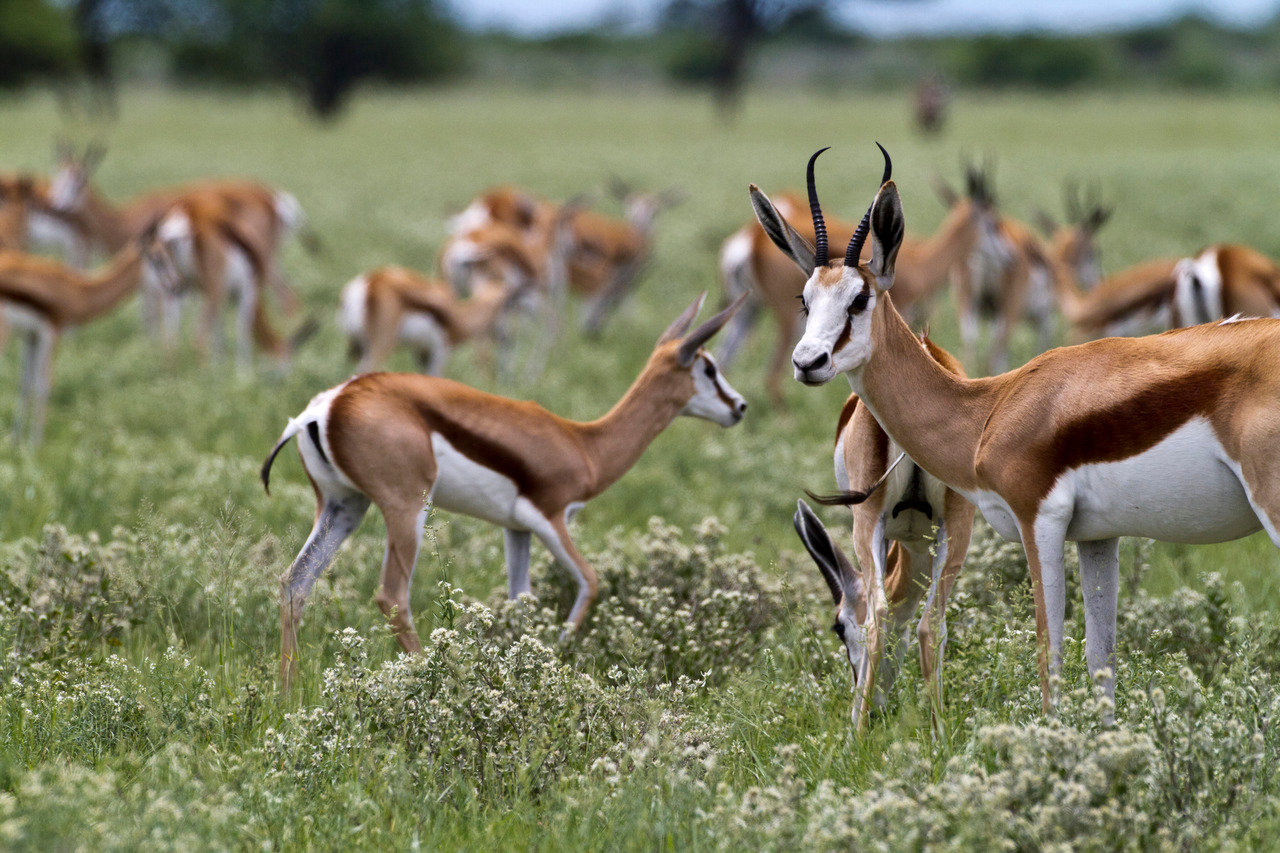 Undoubtably the best place to view the migration in all its glory is in the Kalahari. The dusty brown earth is utterly transformed by the life-giving rains into an emerald oasis, brimming with life. As a rule of thumb, the zebra are massed in Nxai Pan National Park in about January and February, Makgadikgadi Pans National Park in about March and April, and are back north at the rivers by May.
Enormous herds of zebra and wildebeest wind their way into the Makgadikgadi Pans, elephant amble into the Nxai Pan National Park, and the Central Kalahari Game Reserve comes alive with springbok and their lambs, all followed closely by gluttonous and full-to-the-brim lion and cheetah.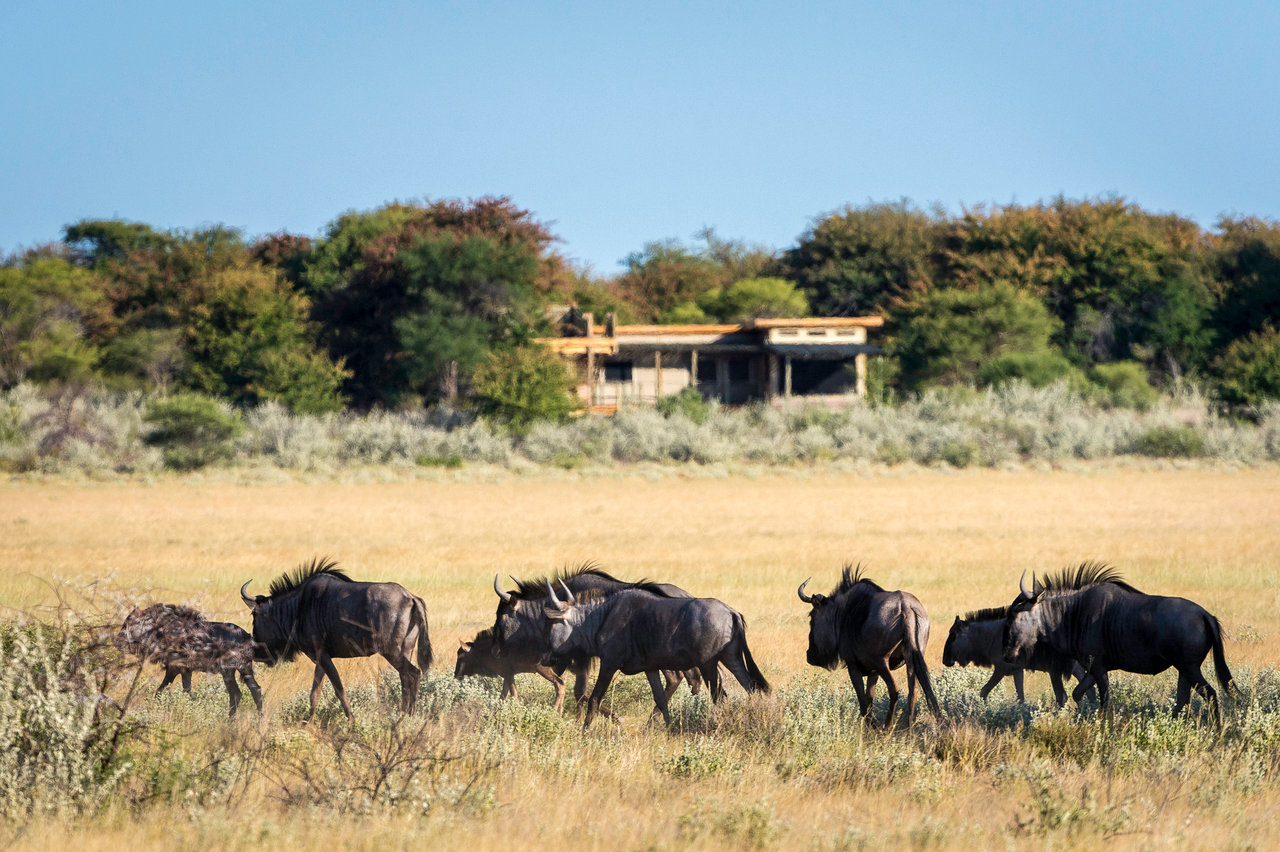 When it comes to accommodation, the Kalahari offers a variety of options. You'll find luxurious safari lodge accommodation and traditional 4×4 game drives, but also luxury camping mobile safaris that will take you to pristine, remote parts of the Kalahari.
Other adventures include interacting with habituated meerkats, hot-air ballooning, quad biking, horseback expeditions, sleepouts under the stars, and guided nature walks with San Bushmen.
Explore the Kalahari on our Botswana Summer Safari or Kalahari Migration Luxury Camping Safari.