Fans across the world fell in love with the original Lion King movie, which tells the story of a family of lions, and various sidekicks, and their escapades in Africa.
Now a whole new generation is set to fall in love with the remake. Simba, Nala, Mufasa and other lions must outlast Scar and his hyena henchmen Kamari, Shenzi and Azizi, with Pumbaa the warthog, Timon the meerkat, Zazu the hornbill, Rafiki the mandrill all adding to the fun and drama.
Far from just a fun animation though, the Lion King is also highlighting the plight of Africa's lions. In the last 25 years, half of the world's lion population has been lost. Population numbers have dropped from 40 000 in 1994 to approximately 20 000 this year. Not only are lions the king of the beasts, charismatic animals that draw guests to Africa, they are also important "umbrella" species – when we conserve lions, we also conserve the habitat in which they live
Best places to see lions in Africa
If you and your children want to see lions in real life, as well as the other animals from the film, we'd recommend safaris to Southern Africa's well-known big five destinations, listed below.
South Africa, Kruger National Park
Home to most of the country's wild lions, the Kruger National Park has always been South Africa's premier destination for a lion safari. No other area in the greater Kruger National Park offers a consistently spectacular big game experience as the private Sabi Sands Game Reserve. It's not uncommon to spot all the members of the Big 5 on a single game drive in Sabi – especially the big cats like lion and leopard.
2. Namibia
The desert-adapted lions of northern Namibia are some of the most fascinating on earth, surviving in an unrelenting landscape where prey is few and far between. The lions that roam the Namib Desert have adapted remarkably to this barren environment and are known as 'desert-adapted' or 'desert lions.' Given their nomadic nature, seeing them is never a certainty – your best bet would be in the remote Kaokoveld and Damaraland.

3. Botswana
Everyone knows that cats don't like water, but the extraordinary lions of Duba Plains in the northern Okavango Delta have learnt to thrive in it for good reason: nutritious grasses and permanent water make the area perfect habitat for buffalo. And lions love buffalo!
Chobe National Park's Savuti region is famous for epic battles between lion prides and hyena clans. This remote area is also known for its extremely powerful lions that take down Africa's biggest mammals like buffalo, giraffe and even elephants.
If your kids are dying to see Timon and friends (meerkats), they thrive in the soft semi-desert sands of the Kalahari, which spans southern Botswana and north-western South Africa. They live in communal burrows and are very inquisitive. Meerkats are easily habituated to humans' presence and in some camps are even known to use humans as lookout points, scurrying up people's bodies and sitting on their heads!
The good news is that the Kalahari is also an excellent location to see hyena and black-maned Kalahari lions. The landscape, however, is very different to that in the films although if you travel in low season (about November to April) the rains may provide lush grazing.
It's easy to combine the Kalahari with other desirable and child-friendly destinations like Cape Town, the Kruger National Park, the Okavango Delta, and Victoria Falls.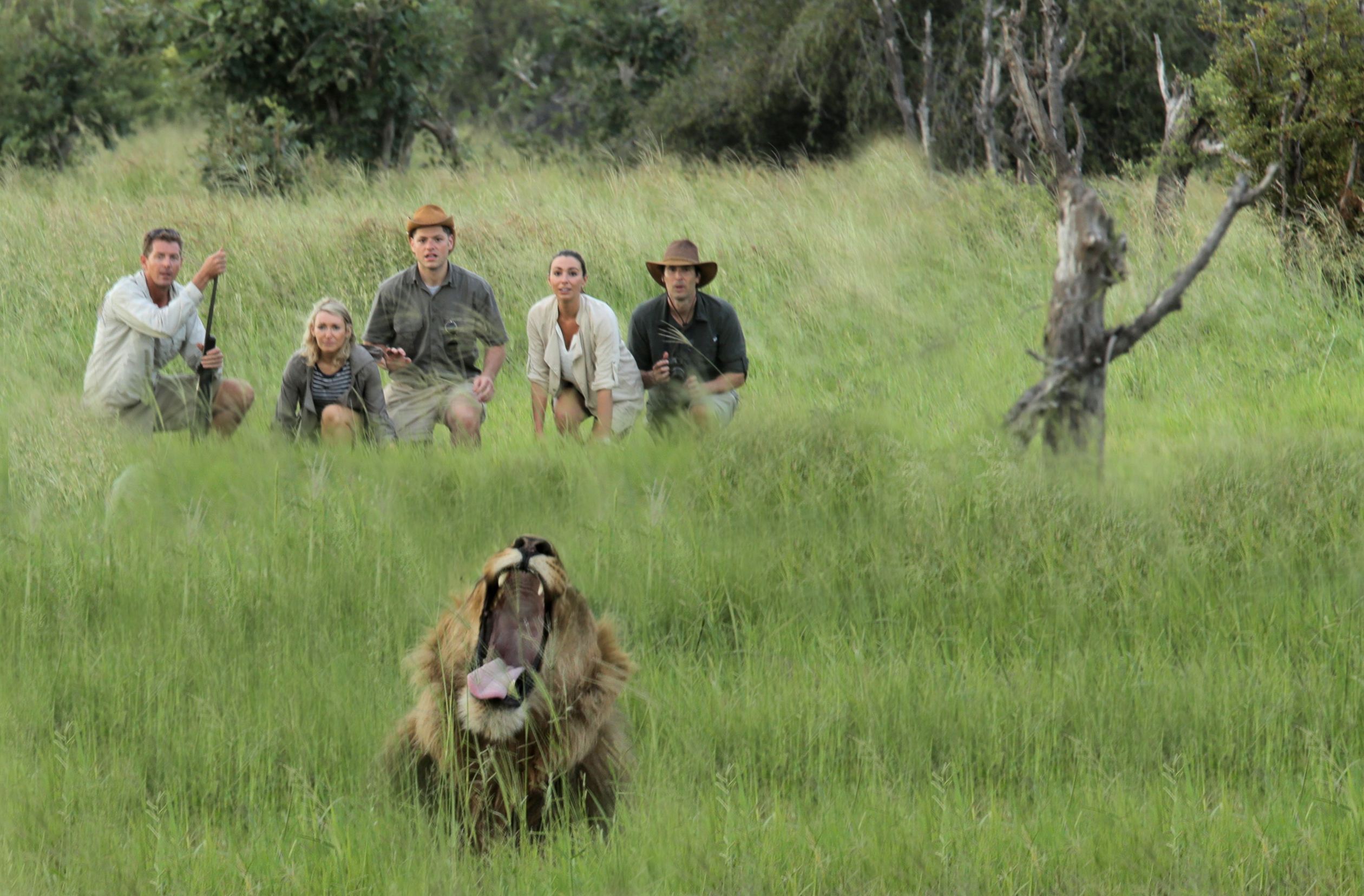 4. Zambia
Zambia's huge reserves are home to a significant proportion of Africa's lions and most of them live in the Luangwa Valley, a wildlife haven and home to the South Luangwa National Park.
It was here that walking safaris were pioneered, so if tracking lion on foot sounds like your kind of adventure, many lodges offer anything from a morning walk to a multi-day hiking adventure.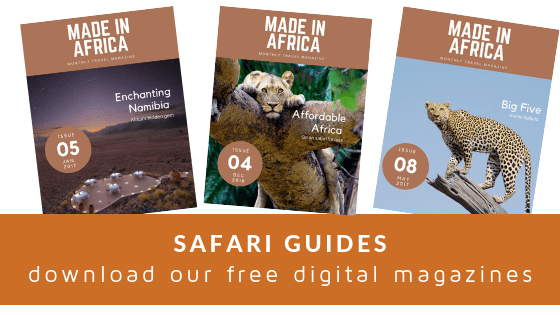 Our favourite Lion King safaris