From wide open plains and grasslands teeming with game, to white sand beaches and towering mountains, Southern Africa offers an endless variety of landscapes, below are our pick of the most beautiful places in Africa.
New and incredible experiences wait around every corner! Come face to face with wildlife while on safari in the Okavango Delta or in Kruger National Park, or swim in the balmy waters of Mozambique's tropical paradise, the Quirimbas Archipelago. The awe-inspiring Victoria Falls is one of the Seven Natural Wonders of the World, while buzzing Cape Town is famous for its award-winning vineyards and restaurants.
Below we've put together our top 10 most beautiful places to visit in Southern Africa.
1. Victoria Falls, Zimbabwe & Zambia
Known locally as Mosi-oa-Tunya, or The Smoke That Thunders, Victoria Falls is the largest waterfall in the world in terms of volume. During the rainy season, over 500 million liters of water plummet over the edge of the precipice!
The Falls is located on the border between Zambia and Zimbabwe, and you'll best be able to take in its majesty from the air, or from one of the viewpoints strategically placed on the edge of the Zambezi River gorge. Remember to pack a raincoat though – the spray from the Falls is so impressive that you'll find yourself soaked to the skin in seconds.
How to get there: See the Falls on our Highlights of Zimbabwe safari.
2. Cape Town, South Africa
Surrounded by vineyards, stunning mountains and some of the best beaches in the world, and nestled at the foot of South Africa's iconic Table Mountain, there's little wonder that Cape Town is voted again and again as one of the top tourist destinations on the globe.
In the buzzing city centre, you'll find no shortage of world-class restaurants, art galleries and designer shopping malls, mixed in with markets and fascinating museums. Cape Town is also full of historic sights – including District Six, the Bo-Kaap and Robben Island, where Nelson Mandela spent most of his incarceration.
How to get there: Spend 14 days exploring the beautiful Garden Route, ending in Cape Town.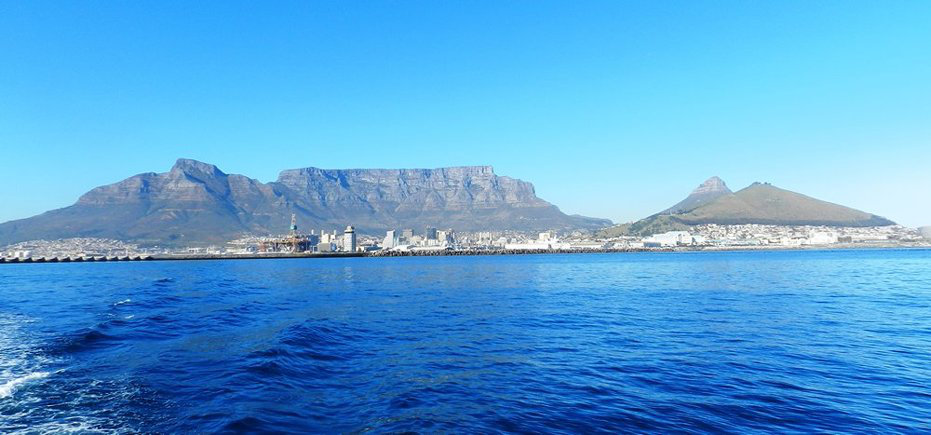 3. Okavango Delta, Botswana
The Okavango Delta is one of the largest inland water systems in the world, and with its water levels dictated by the annual flooding of the Okavango River, is a very special habitat with a staggering array of animal and birdlife.
Game viewing is excellent year round, but many people regard May to September the best time to visit. This is the winter season (no rain), temperatures are moderate, and the Delta's wildlife is confined to small islands created by rising floodwaters.
Due to the special aquatic landscape of the Delta, visitors have the exciting opportunity to explore via mokoro, or traditional dug-out canoe. Being poled along the reed-lined channels of the Delta in a mokoro is one of the most memorable safari experiences one can have!
There are several luxury lodges in the Okavango Delta, but for a truly memorable experience, we'd recommend spending at least one night under canvas for a truly authentic safari experience.
How to get there: take a classic Botswana safari and explore the emerald oasis of the Okavango Delta.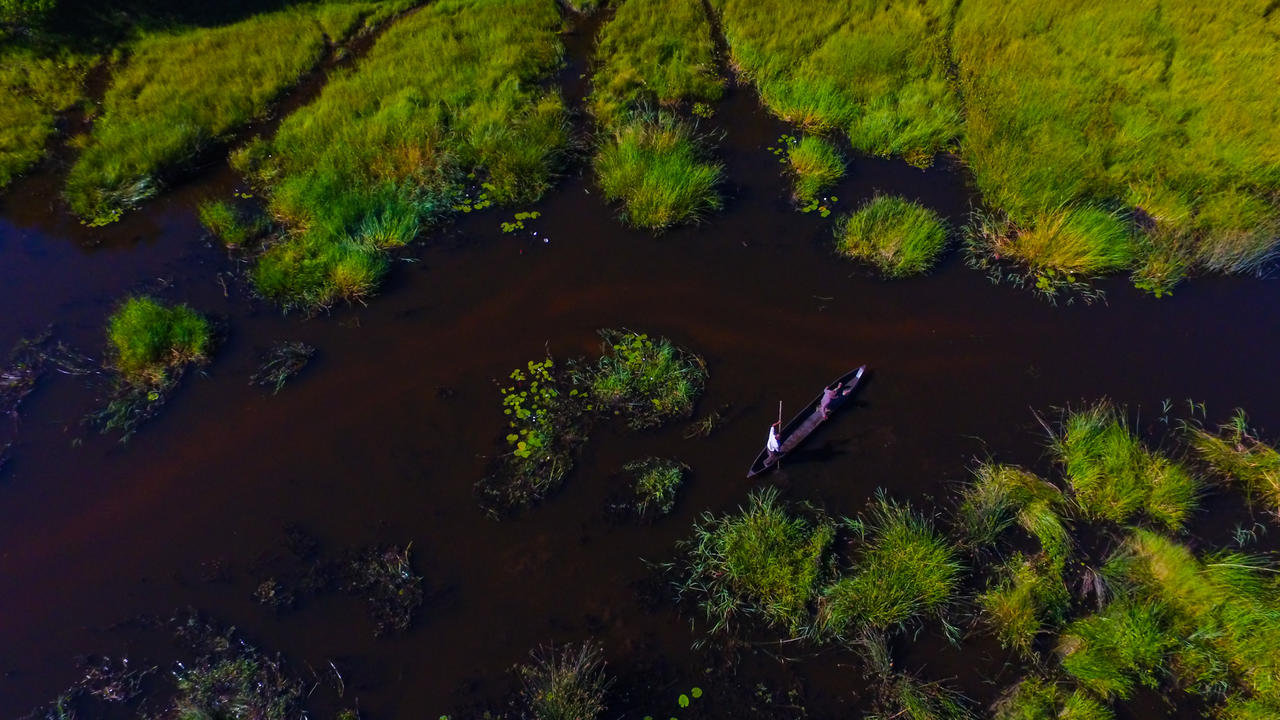 4. Kruger National Park, South Africa
Situated on the Mozambique border in northeast South Africa, Kruger National Park is a place of extraordinary diversity in both animal and bird life, as well as landscapes and ecosystems.
It's the oldest and largest South Africa's game reserves, and also one of the best places in Africa to look for the Big Five (rhino, elephant, leopard, lion and buffalo).
There are a range of accommodation options available in Kruger, from camping to fly-in luxury camps, and the well-maintained roads also offer you the freedom of a self-drive safari if you so wish. Night drives are also possible, allowing you the chance to see rare nocturnal creatures.
How to do it: Combine a Big Five Kruger safari with Cape Town.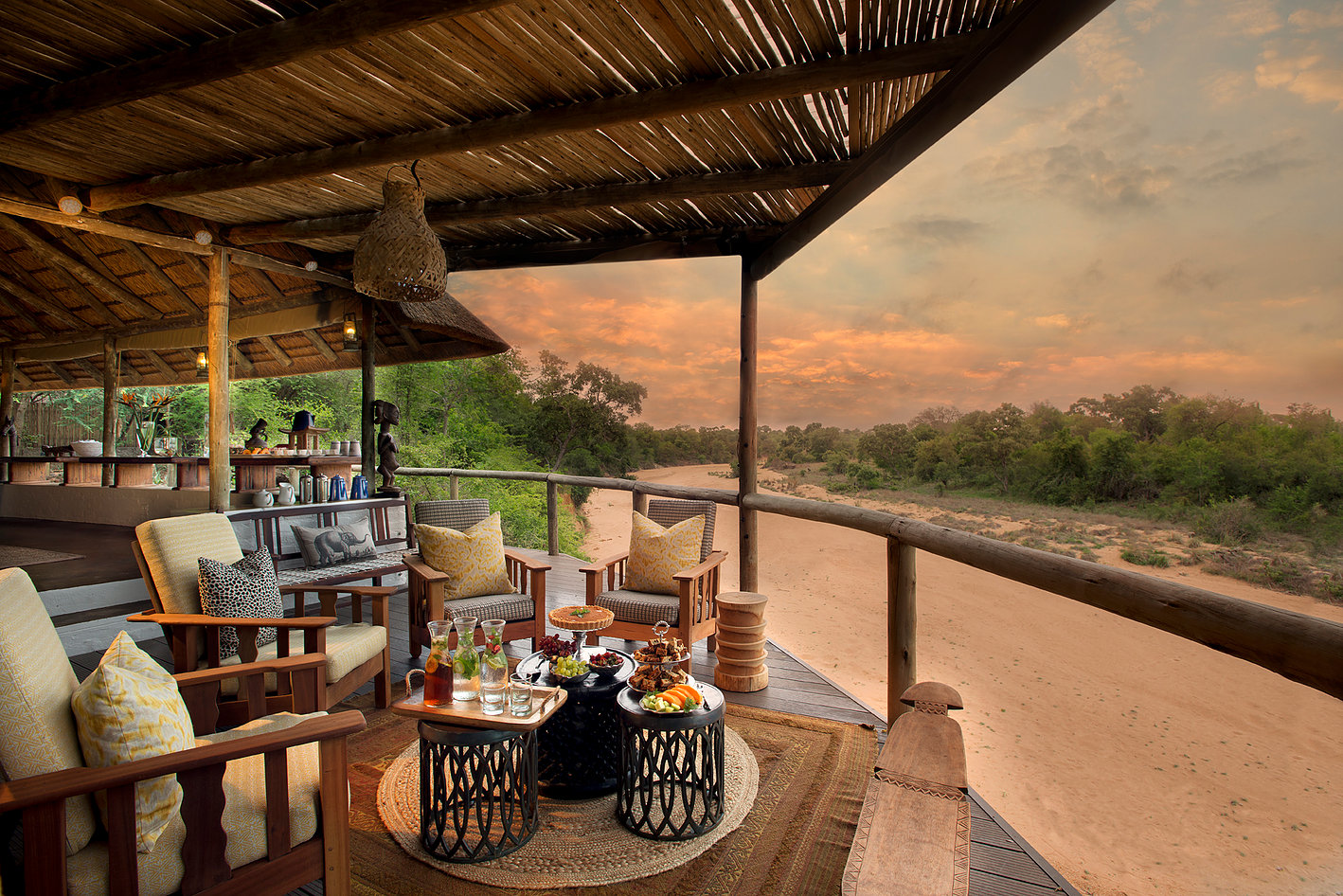 5. Sossusvlei, Namibia
Part of the ancient Namib Desert, the soaring sand dune sea of Sossusvlei is one of the most astonishing places to visit in Namibia.
Get up early and climb iconic Dune 45 in the dark, and experience the spectacle of sunrise from its towering, otherworldly summit. Sossusvlei is a hiker's paradise, and a dream for photographers. Deadvlei is also particularly atmospheric, with its ghostly expanse of dried white clay, punctuated by skeletons of ancient camel-thorn trees.
How to do it: Along with the towering dunes of Sossusvlei, explore Etosha National Park on a 16 day journey through Namibia.
6. Chobe National Park, Botswana
Located in northern Botswana, Chobe National Park is home to one of Africa's highest concentrations of wildlife. While you'll find all of the Big Five here, the Park is particularly famous for its elephant population, believed to be one of the largest in the world.
At the heart of the game reserve is the Chobe River, and it's here that you'll find hundreds of animals gathering to drink, and in some cases hunt. A leisurely river cruise is one of the most rewarding safari experiences, and if you're also a keen birder, you won't be disappointed by the region's plethora of birdlife.
How to do it: See the highlights of Botswana on our nine day classic Botswana mobile safari.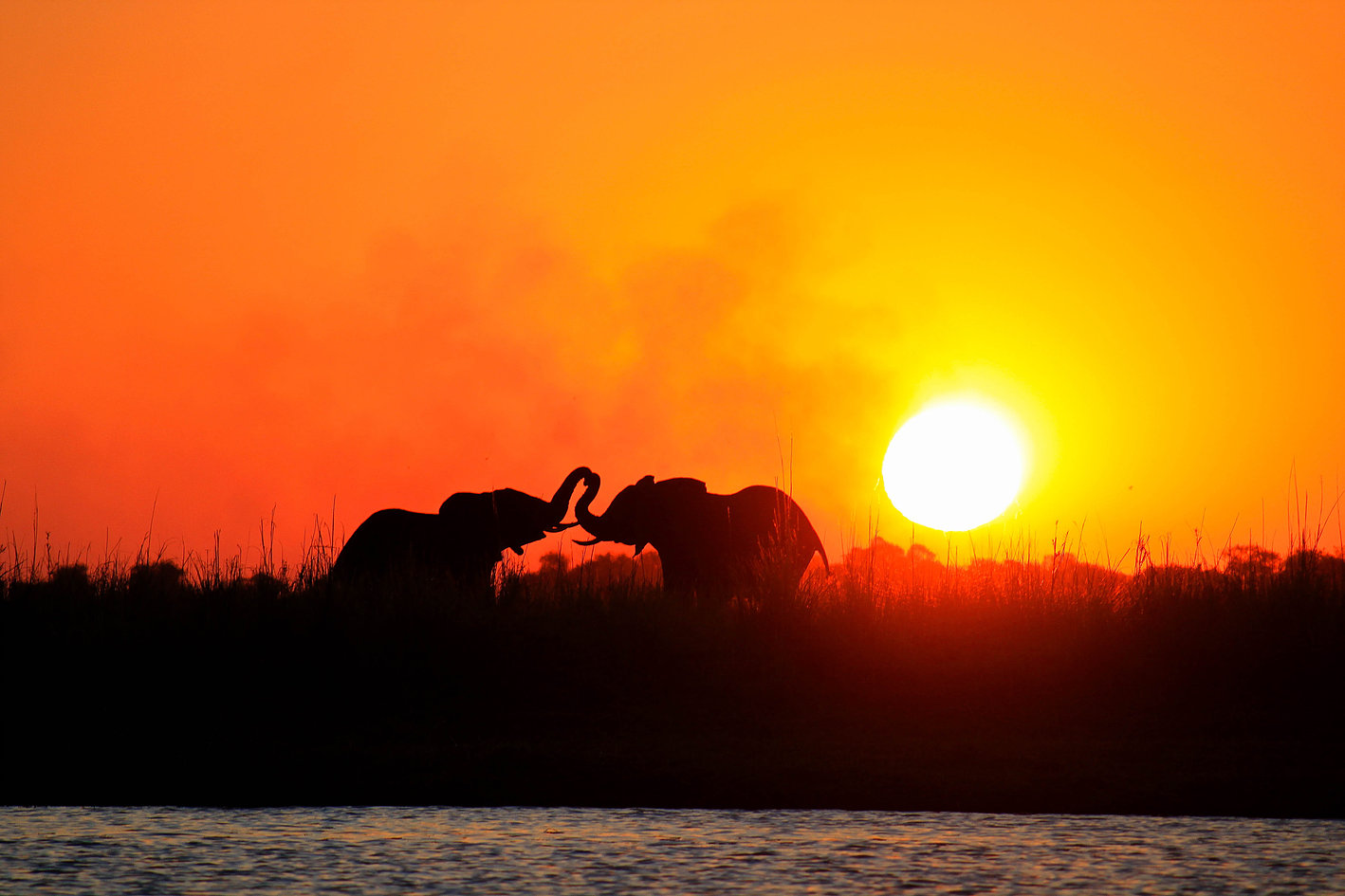 7. Phinda Private Game Reserve, South Africa
Phinda Private Game Reserve is the destination of choice for more seasoned safari goers who are looking for a safari experience that is more off the beaten track than the Kruger National Park, but offers sumptuous lodges, plentiful game, and extraordinary guides and service.
Phinda is home to not only the Big Five, but also the most diverse game viewing in South Africa, with an unbelievable seven ecosystems in just one reserve. You'll also find extraordinary birding, whale watching, shark cage diving, and some of the best and most exclusive luxury lodges in Southern Africa.
Phinda is also great for family holidays, as many of the lodges cater specifically for the needs of children, and with the remote, intimate nature of the lodges, love is in the air for honeymooners.
How to get there: Combine a Big Five safari with a beach holiday on our seven day Beach & Bush Luxury Lodge Safari.
8. Quirimbas Archipelago, Mozambique
If you're looking for the ultimate tropical island beach vacation, look no further than northern Mozambique's remote Quirimbas Archipelago. Comprising 32 coral islands nestled in the pristine aqua waters of the warm Indian Ocean, the archipelago is a paradise brimming with white sand beaches, swaying palms and azure waters.
Life beneath the waves is teeming, making the Quirimbas a mecca for snorkelers, scuba divers and deep-sea fishermen. Ibo Island is particularly magical, with its crumbling yet magnificent colonial architecture.
How to do it: Visit Ibo Island and Anantara Medjumbe Private Island for maximum barefoot luxury.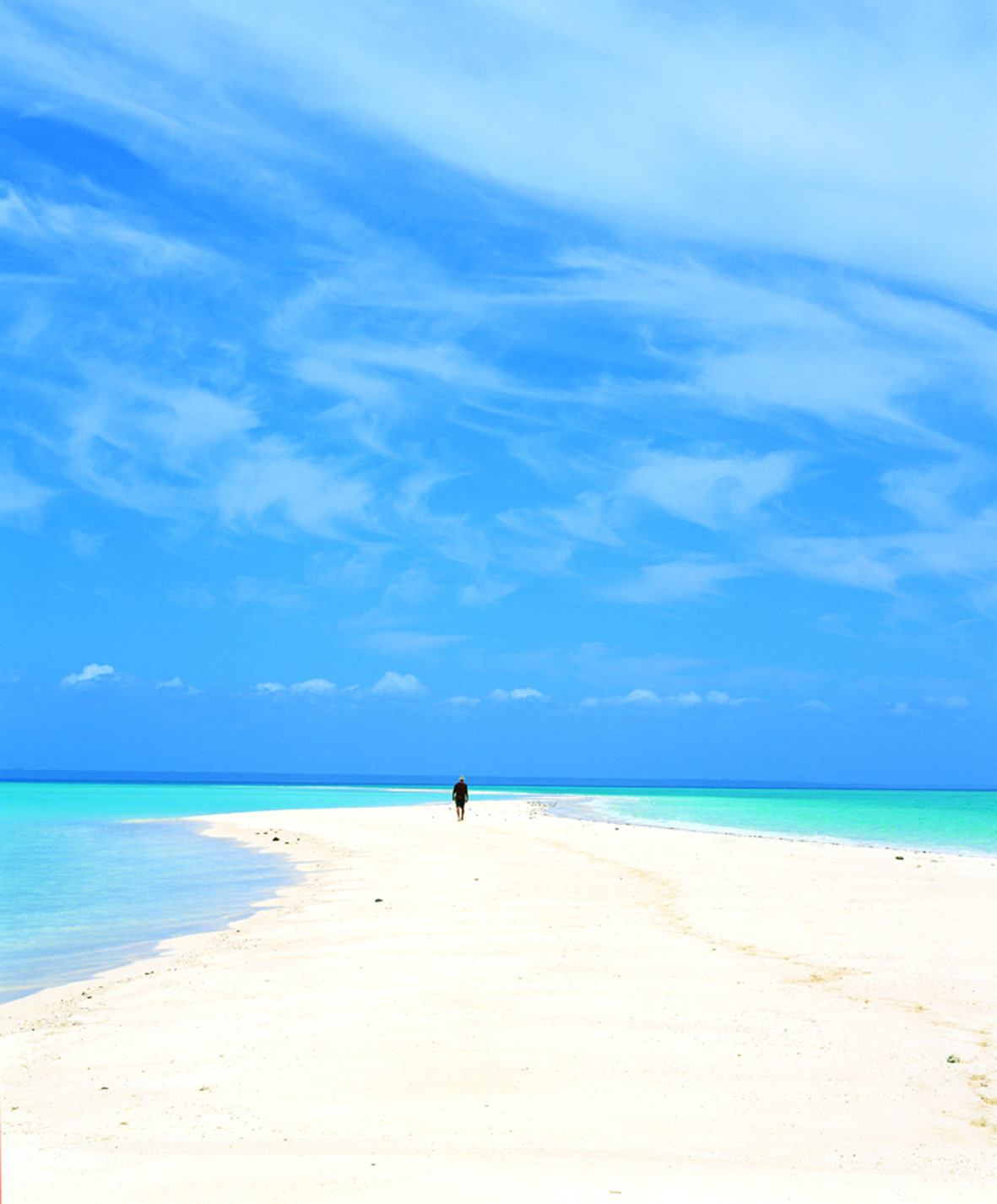 9. South Luangwa National Park, Zambia
Famous for its walking safaris, Zambia's South Luangwa National Park is without a doubt one of the most beautiful game parks in Africa, and is home to abundant animal life and extremely diverse birds. With its mosty flat terrain, it is the perfect home to the walking safari. Exploring this area on foot is possibly one of the most fantastic experiences one can have!
Exciting and exhilarating, a walking safari gets you up close and personal with an enormous variety of birds and mammals that call the South Luangwa home. It's a safe and spectacular way to see the valley, and even in peak season, you'll probably not see another group of walkers.
You can choose from a one day trail, while staying at a lodge, to a week-long walk where you will sleep under the stars in mobile campsites each night. A true 'Out of Africa' experience!
How to get there: Explore Wild Zambia on 13 days of epic travel.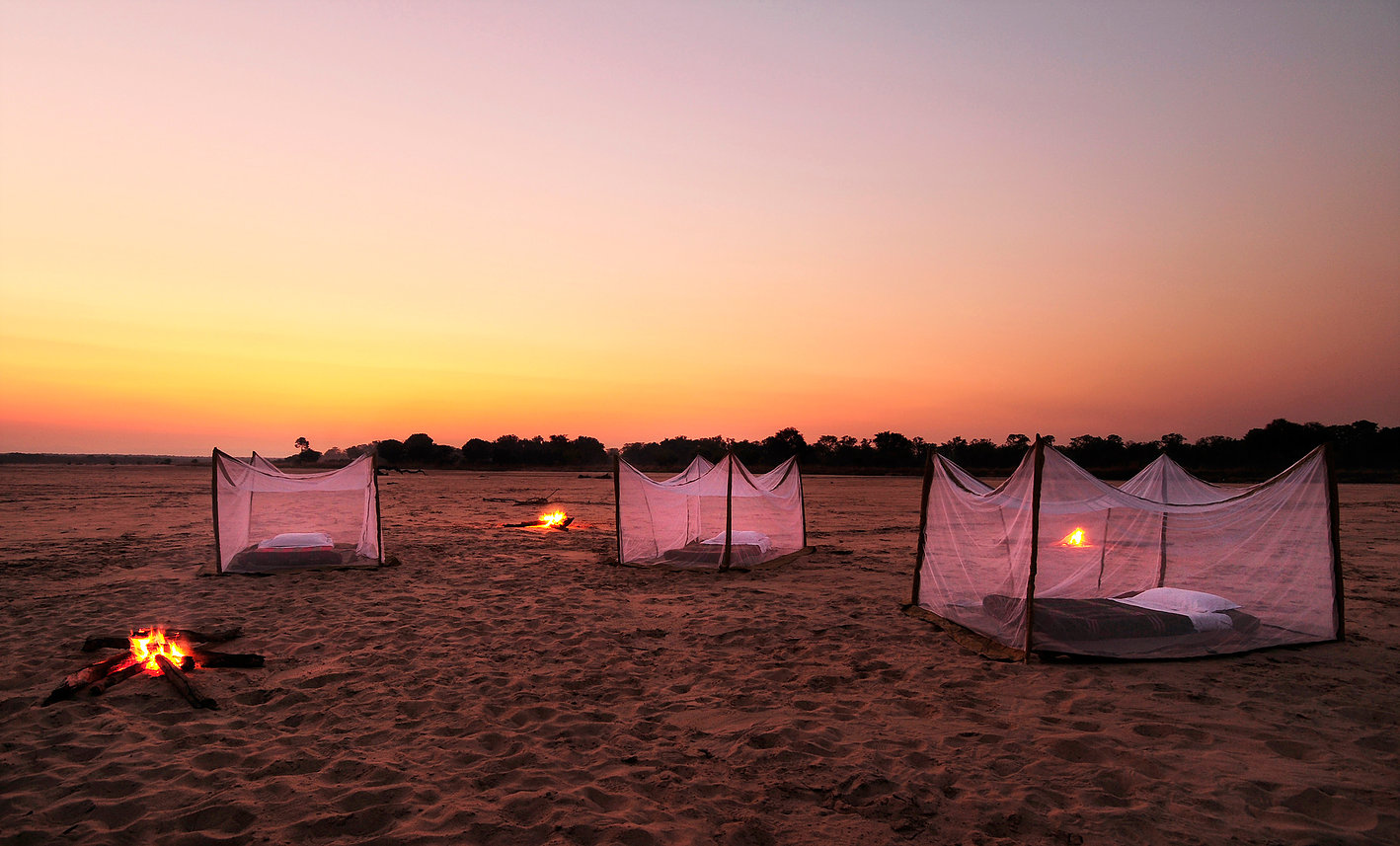 10. Lake Malawi, Malawi
The third largest lake in Africa, Lake Malawi accounts for almost a third of Malawi's total area. A stunningly beautiful freshwater lake, it's so vast that at times standing on the shore can feel like standing on the edge of the ocean.
A visit to Lake Malawi delivers up golden beaches, rustic fishing villages and an array of watersports, including powerboat cruises, sailing, kayaking, swimming and scuba diving.
How to see it: Visit Lake Malawi and other Southern Africa highlights on a 21 day adventure safari along the Southern Africa trade routes.