Indian Ocean diver's paradise in Mozambique 
Mozambique has warm tropical waters, with numerous coral reefs very close to the shore. The tranquil waters of the indian Ocean offer excellent opportunities to explore the underwater realm, which is teeming with marine life. Numerous PADI dive centers dot the entire coastline, and whether you're new to diving or a master diver, Mozambique offers a plethora of stunning underwater experiences.
Speak to
Richard White
Founder and safari specialist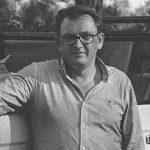 An 8 day luxury island lodge experience, in the magnificent Quirimbas Archipelago. Largely untouched by development, the reefs are bustling with vast marine life, and the islands offer exquisite beaches, warm tropical seas, and the perfect base from which to explore this remote and pristine region.
Spend 11 days in island paradise in the glorious and pristine Quirimbas Archipelago! Start on Ibo Island, with its white sand beaches, mangrove forests and exquisite marine life, and then head to the private haven of exclusive Medjumbe Island, nestled in an untouched marine oasis.