Explore Mozambique on a guided tour
Our Mozambique expedition safaris and tours will take you from the remote wildernes areas and national parks in the country, to its white sand and perfect beaches along its 3000km coastline.  Our expeditions often include other Southern African countries too (like Zambia and South Africa), and you can expect an epic adventure that takes you right off the beaten track!
Joining a scheduled safari tour of Mozambique is one of the best ways to explore this magnificent country.  Self drive is an option, although we suggest being guided by an experienced tour leader.  
Speak to
Richard White
Founder and safari specialist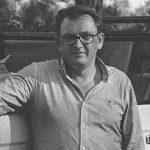 A 22 day small group participation adventure safari. We journey through the heart of the wild continent, from Zambia, Malawi and Mozambique, to South Africa. A fascinating safari along the old trade routes!
A 14 day small group accommodated safari. Experience the wildlife and wetlands of Zululand, the magnificent beaches of Mozambique, snorkelling, diving, fishing, sun, sea and sand!  This is a tropical paradise tour that includes bush walks in Swaziland and game viewing in Kruger National Park.