Mozambique island honeymoons and diving holidays 
Mozambique boasts 2500km of white sandy coastline, and a string of glorious islands just offshore. The warm Indian Ocean, coral reefs and tropical climes, make for idyllic island holidays.  Think swaying palm trees, teeming marine life and unspoilt natural beauty, and you'll know why Mozambique's archipelagos are often first choice for honeymooners, avid scuba divers, and those wanting to get away from it all.
Our island resort safaris will take you to the pristine and breathtaking Quirimbas Archipelago and Bazaruto Archipelago, where you'll stay in remote, secluded luxury.  Days will involve white, silky sand, warm water, snorkling and diving, water sports, and perhaps a sighting of the rare dugong.
Speak to
Richard White
Founder and safari specialist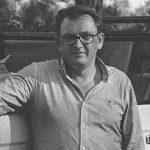 This 8 day honeymoon package is tropical bliss at its best! Enjoy an intimate getaway to the remote and exquisite Ibo Island, in the magnificent Quirimbas Archipelago, a string of 32 islands that stretch for one hundred kilometres. Love at first sight!
Spend 11 days in island paradise in the glorious and pristine Quirimbas Archipelago! Start on Ibo Island, with its white sand beaches, mangrove forests and exquisite marine life, and then head to the private haven of exclusive Medjumbe Island, nestled in an untouched marine oasis.