Whether you're on honeymoon, travelling with a private group, or taking the kids on safari, Phinda Mountain Lodge is a Big Five safari destination that will steal your heart. Child-friendly, with luxurious, spacious private suites, exceptional views, outstanding guides and trackers, and access to a selection of unique adventure safaris, a stay at Phinda Mountain Lodge makes for a once in a lifetime safari experience.
Set on the crest of a hill in Phinda Private Game Reserve, stylish Phinda Mountain Lodge commands dramatic views over the surrounding landscape, and each suite has a breathtaking panorama of the surrounding bush. The staff is welcoming, energetic and professional – no need is left unattended –  and they are particularly accustomed to handling the specific needs of children of all ages.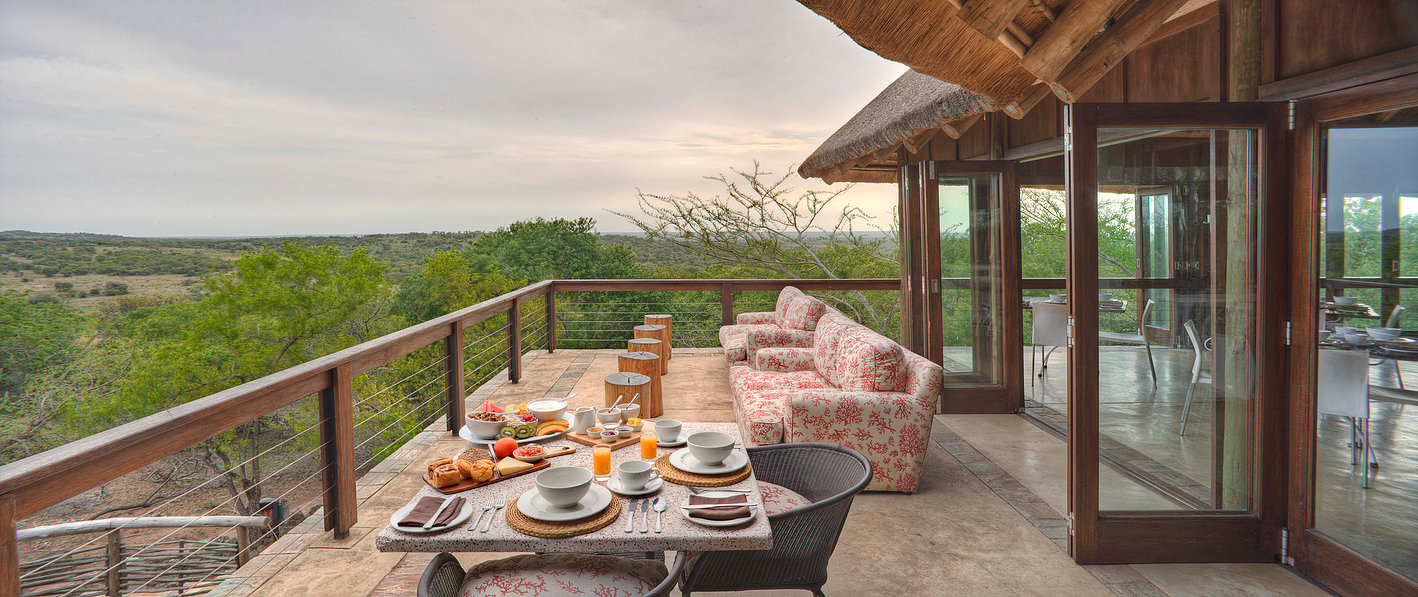 A total of 25 suites are positioned to ensure complete privacy, while optimising uninterrupted views from each private patio. Each suite also has a private outdoor shower and plunge pool, allowing you to savour the outdoors, the fresh air, and perhaps watch nyala or warthog wandering past.
It's pretty much always 'food-o'clock' at Phinda, and you definitely won't go hungry! There are tea and biscuits before the sunrise game drive, hot chocolate and coffee mid game drive, and when you return, a breakfast buffet laden with yoghurt and granola, fresh fruit, smoked salmon and an assortment of cheese.  And that's before you've ordered a full English to your specifications. For lunch, anticipate the likes of pork belly, venison and an array of delicious salads. There's afternoon tea before the evening game drive – slabs of date cake with caramel sauce and homemade shortcake – and a sundowner drinks stop at a stunning lookout spot on the afternoon game drive. At the end of the day, you may find yourself eating a barbecue supper next to a crackling fire, or savouring a four course meal.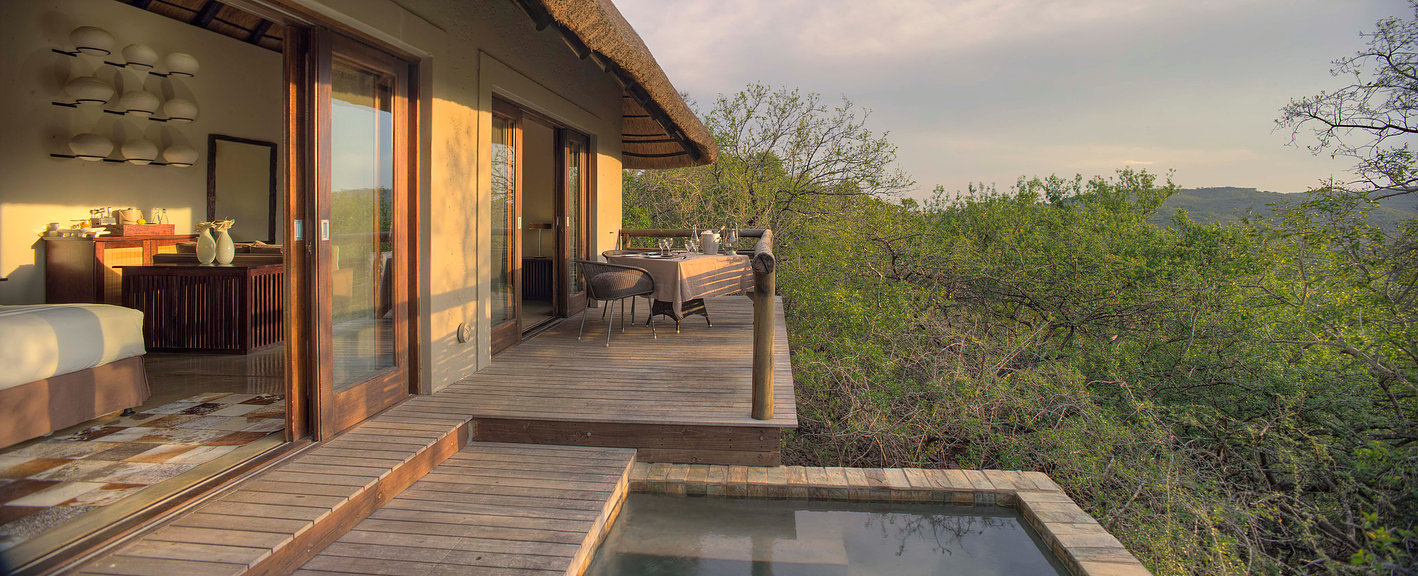 Why we love it
Day and night game drives, walking safaris, and river cruises

Some of the best guides and trackers in the business, ready to impart a wealth of information about the area's animal, bird and plant life

Zulu village tours, Maputaland beach adventures, night turtle drives (seasonal), scuba safaris, an ocean safari, and black rhino tracking on foot

Specialist safaris – birding safaris, photographic safaris, rhino capture and research safaris, tracking and walking safaris, and family and private safaris

Amazing views of the reserve

WILDchild programme and playroom makes the lodge the perfect destination for family safaris

Seven ecosystems in the reserve allow for a great diversity of animal species and landscapes

Wildlife includes cheetah, leopard, lion, black rhino and nyala

28 555 hectare (70 560 acre) private game reserve with limited number of vehicles
How to get there: Visit Phinda Mountain Lodge on our 7 day Beach & Bush Luxury Safari.
Read more about the best lodges in Southern Africa for family safaris.