Tour Dates: 07Apr19 – 20Apr19
South Africa is stunning and its coastline offers endless epic and breathtaking land and seascapes. Join us on a 13 day guided photo tour where we will explore the Garden Route and West Coast.
The trip hosts a maximum of six amateur photographers – all levels welcome. In this small group you will experience one-on-one guidance and training with our professional landscape photographer. We will plan times and locations for the best shots and you will be guided through the set-up and composition. Your tour guide will arrange meals and coordinate all travel between destinations, so all you need worry about is concentrating on your photography. 
ITINERARY
Day 1 & 2: ADDO ELEPHANT PARK (Addo Rest Camp)
Our Garden Route tour starts in Port Elizabeth. After you have arrived in PE you will be transferred to Addo Rest Camp.
​The Addo Elephant National Park is South Africa's third largest National Park and offers a truly unforgettable safari experience. Its balanced ecosystem provides a sanctuary to a large number of elephant, lion, buffalo, black rhino, spotted hyena, leopard, antelope, zebra and over 400 bird species. The Addo Elephant National Park is the world's only park offering the 'Big 7': lion, elephant, rhino and buffalo plus the southern right whale and the great white shark off the coast of the Algoa Bay.
​Our two days here are dedicated to relaxing during our several game drives and the differences between landscape and wildlife photography, and how to prepare your camera for this task. 
Included meals: breakfast x1, lunch x2, dinner x2
Day 3 – 4: TSITSIKAMMA NATIONAL PARK (Storms River Mouth Rest Camp)
After our last game drive in the morning and breakfast we will head towards the Storms River Mouth Rest Camp within the Tsitsikamma National Park which is located on the beach.
The Storms River Mouth is part of the Tsitsikamma National Park where the booming breakers of the Indian Ocean pound rocky shores, where temperate high forest and fynbos roll down to the sea in an unspoiled lush carpet, and where ancient rivers carve their paths to the ocean down rocky ravines.
We will do a lot of long exposures here and also wave crashing photos besides the obligatory sunrise and sunset shots. There will be time for hiking or short scenic walks during the day.
Included meals: breakfast, lunch & dinner
Day 5: KNYSNA (Protea Hotel by Marriott Knysna Quays)
Knysna, sandwiched between the towering Outeniqua Mountains and the Indian Ocean is known as the 'Garden of Eden'. It is surrounded by world-renowned forests, lovely lagoons and pristine beaches.
We will also visit the Featherbed Nature Reserve and the Knysna Heads. The Heads provide many dramatic photography options, as they emerge from the ocean to stand like tall sentries, guarding the picturesque lagoon and town and where the ocean waters surge and crash through the passage between them.
Included meals: breakfast, lunch & dinner
Day 6: KLEIN KAROO AND ROUTE 62 (Africa Inn Oudtshoorn)
Today we will leave Knysna and head into the Klein Karoo along Route 62, which may be the longest Wine Route in the world, but grape vines are definitely not all there is to see. Lush greenery and fertile valleys form a stark contrast against the semi-desert of the Klein Karoo, while towering mountains and their rivers and streams provide an awe-inspiring backdrop throughout. The perfect spot for awesome pictures!
Included meals: breakfast, lunch & dinner
Day 7 – 8: CAPE AGULHAS & ARNISTON (Agulhas Country Lodge)
We will follow Route 62, with its breathtaking passes and its awe-inspiring sights, through the Klein Karoo. After passing the Tradouw Pass we arrive at Cape Agulhas, where the warm Indian Ocean meets the cold Atlantic Ocean. Its stormy seas and rocky coastline have claimed more than 140 ships over the years.
​Here we will spend two days and will focus on seascapes. We will also capture the Agulhas lighthouse which is nestled in this beautiful and harsh landscape. With some luck we will find fields of wild flowers, which provide a great foreground to the lighthouse.
We will also spend some time at Arniston, which is a picturesque small village with a slow pace, relaxed atmosphere and traditional charm characterised by turquoise seas, brightly colored fishing boats and quaint whitewashed cottages. Here we find amazing rock pools and also the famous Waenhuiskrans, a large oceanfront cave. Amazing motifs for our photographs.
Included meals: breakfast, lunch & dinner
​Day 9 HERMANUS (Baleens Hotel)
On our way to Cape Town we will stop for one night in Hermanus for some whale watching and a excursion into the Fernkloof Nature Reserve.
The Fernkloof Nature Reserve is a natural wonderland of indigenous fynbos and coastal vegetation, evergreen woodlands and scenic hiking trails. It is an important conservation area, with more floral species growing in a relatively small area than in any other corner of the planet, and also provides a sanctuary for a menagerie of wildlife, including buck, baboon, mongoose, porcupine, hyrax, genet and almost 100 bird species.
Included meals: breakfast, lunch & dinner
Day 10 – 12: CAPE TOWN & SURROUNDS (Blouberg At Sea)
Cape Town and its surrounding areas has a wealth of incredible photographic opportunities – we will have sunrise and sunset shots at Blouberg Strand, we will visit Muizenberg with its little colourful beach huts, and have a stop at Boulders Beach and a whole day at the Cape Point Nature Reserve with a great sunset at Kommetjie.
Included meals: breakfast
Day 13 SAFARI ENDS
Unfortunately our amazing road trip ends today! If your flight departs later in the day or in the evening, we offer a trip to the cape curios market or the the Top of Table Mountain in the morning.
Included meals: breakfast
PROFESSIONAL PHOTOGRAPHER & TUITION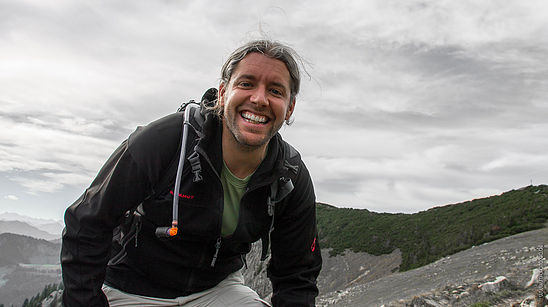 Thomas Frömmel will be on hand at all times to help you with your images and the settings of your camera. With our very small group size (maximum six photographers per tour) there will be plenty of opportunities for one-on-one time. The level of independence and tuition is entirely flexible, depending on your individual interests and needs.
Equipment
To get the most out of this photographic workshop we recommend the use of your own camera, which you are familiar with and lenses you are used to. We can arrange lens or camera body rental in case you want to use a second body or you don't have a wide-angle lens for example. 
​Aside from your camera equipment you will need suitable outdoor clothing and comfortable walking boots. We are outside most of the day and the coastal weather can be cool and windy at times. 
Price 2019:
$5 900 per photographer. 
Single supplements are available – please contact us for rate.
From
$5 900 per photographer

13 days
HIGHLIGHTS
Garden Route

Klein Karoo desert landscapes

Addo Elephant Park 'Big Seven'

West Coast

Cape Town

Daily tuition and advice from a professional photographer

Dedicated guide handling all daily logistics, meals and travel
PRICE INCLUDES
All accommodation

All transfers in luxury vehicles

All meals

Tourism taxes

Park entrance fees

Game drives & guided walks

Professional tour and nature guide

Professional photographer

Driver
Let us help
We specialise in creating tailor-made, exceptional safari experiences to the best wilderness areas in Southern Africa. 
While we do offer set itineraries and packages, our regional specialists are experts at creating bespoke safaris to match your wish list, budget, specific requirements, and travel dates.  
Need help?