PRIVATELY HOSTED & GUIDED SAFARIS
Owner of Made in Africa Tours & Safaris, Richard White hosts a select number of privately hosted safaris each year, and puts together exceptional itineraries based on locations, lodges, wildlife and experiences. Richard's personal touch, bush knowledge, and expertise ensures that your peace of mind and comfort is always top priority, and you are guaranteed an sublime African safari adventure. 
Richard fell in love with the African bush as a young boy running away from angry ostriches in the Botswana desert, and camping with his mother in the wilds of Botswana and South Africa's Waterberg. The bug bit hard, and Richard spent his twenties guiding safaris throughout Southern Africa, and marketing these destinations globally.
Spaces on each safari are limited.  To find out as soon as dates and itineraries are released, fill in the form below.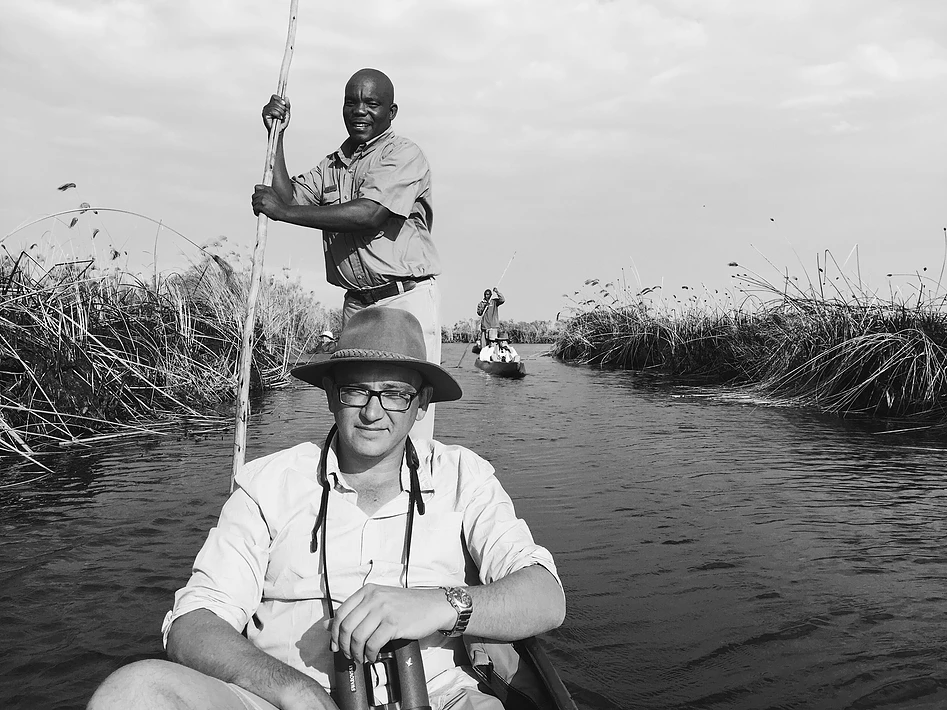 Our privately hosted Botswana safari is an adventure through Africa's iconic safari destinations, Botswana, exploring Botswana's wildlife highlights. Boasting a huge amount of wildlife in spectacular surroundings. This is the classic African safari experience!
Visit the Masai Mara National Park at the height of the zebra & wildebeest migration. You can expect to see numerous crossing of the Mara River and plentiful general game – elephant, buffalo, crocs, hippos, Thompsons gazelle and of course the ever-present predators – lots of lion, leopard, cheetah and hyena – an epic African safari!