South Africa, aptly called 'a world in one country', has a host of incredible travel experiences, which should all be on every traveller's must-do list.  We've picked eight of our favourite.
1. Safari
Whether it's the Kruger National Park, or one of the excellent private game reserves (like Phinda or Madikwe), seeing the Big Five (lion, leopard, elephant, rhino and buffalo) in the wild is awe-inspiring stuff.
How to do it: Spend four days on foot in the Kruger National Park – exhilarating stuff!
2. Cape Town
Packed with fantastic restaurants, towering mountains and excellent beaches, buzzing and picturesque Cape Town is the jewel in South Africa's crown.
How to do it: Combine Cape Town and the Kruger National Park for a trip of a lifetime.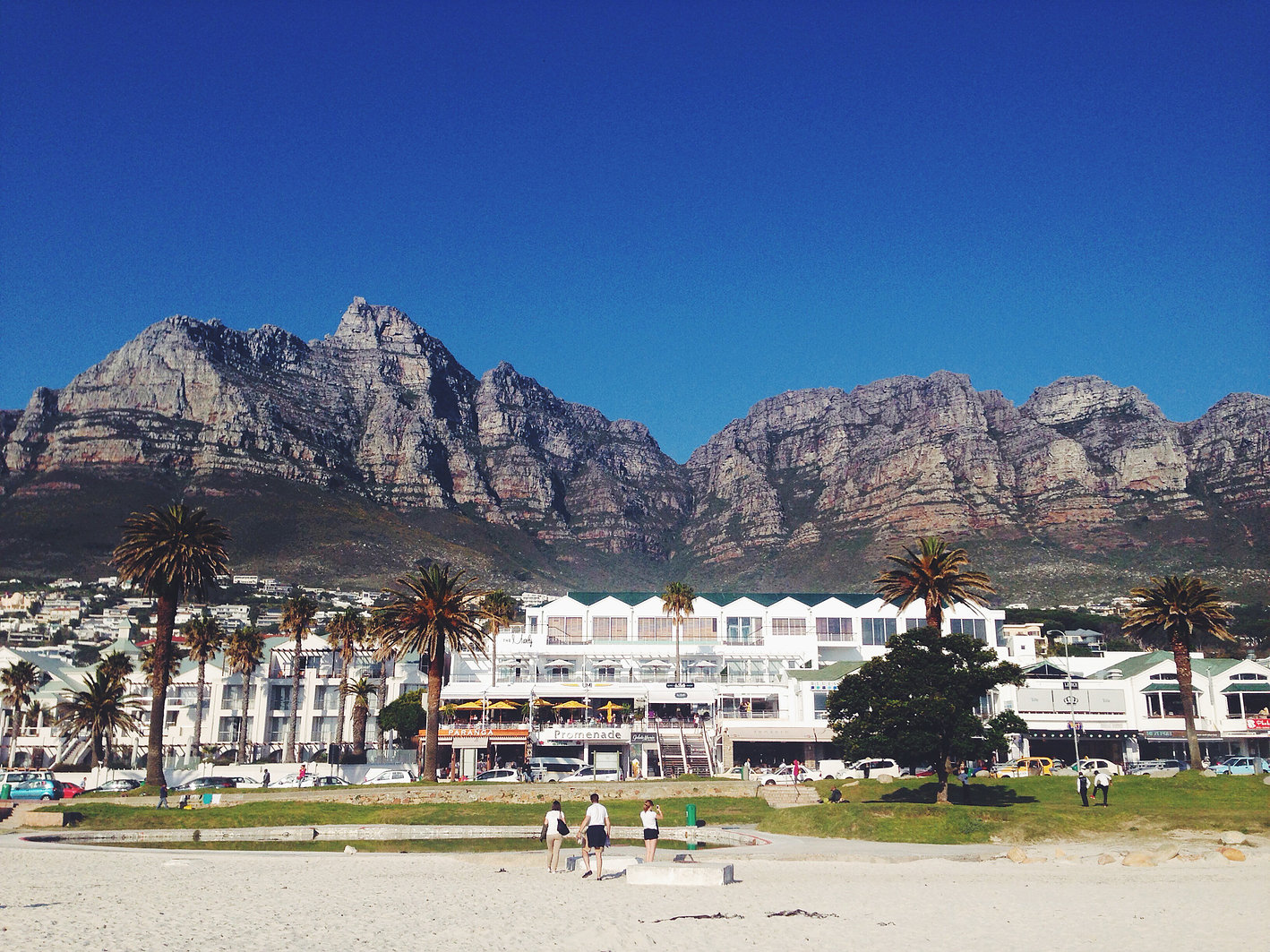 3. Garden Route
One of the most beautiful drives in South Africa, the stretch of road between Storm's River and Mossel Bay offers forests, exquisite beaches, quaint towns and extra-ordinary scenery. A must for outdoor enthusiasts.
How to do it: Take your family on an 14 day action-packed adventure along the Garden Route.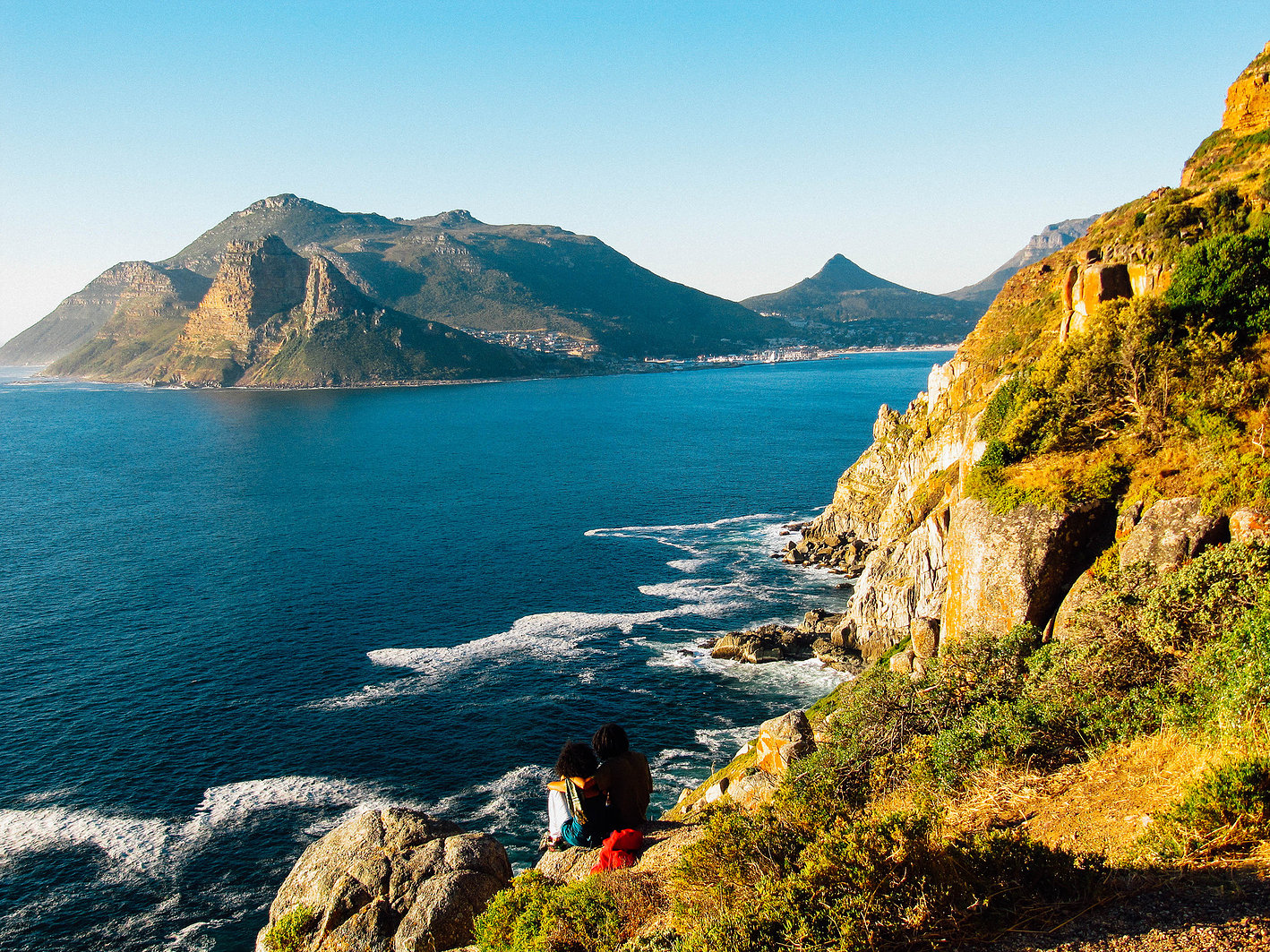 4. Kalahari Desert
The vast and sparsely populated Northern Cape province is a place of big blue skies, aridly beautiful landscapes and utter peace. The Kalahari Desert stretches from South Africa into Namibia and Botswana, and is one of the most interesting and arresting places to visit in Southern Africa.
How to do it: Travel from Cape Town to Victoria Falls on an epic, overland journey, through the scenic splendour of the Kalahari Desert.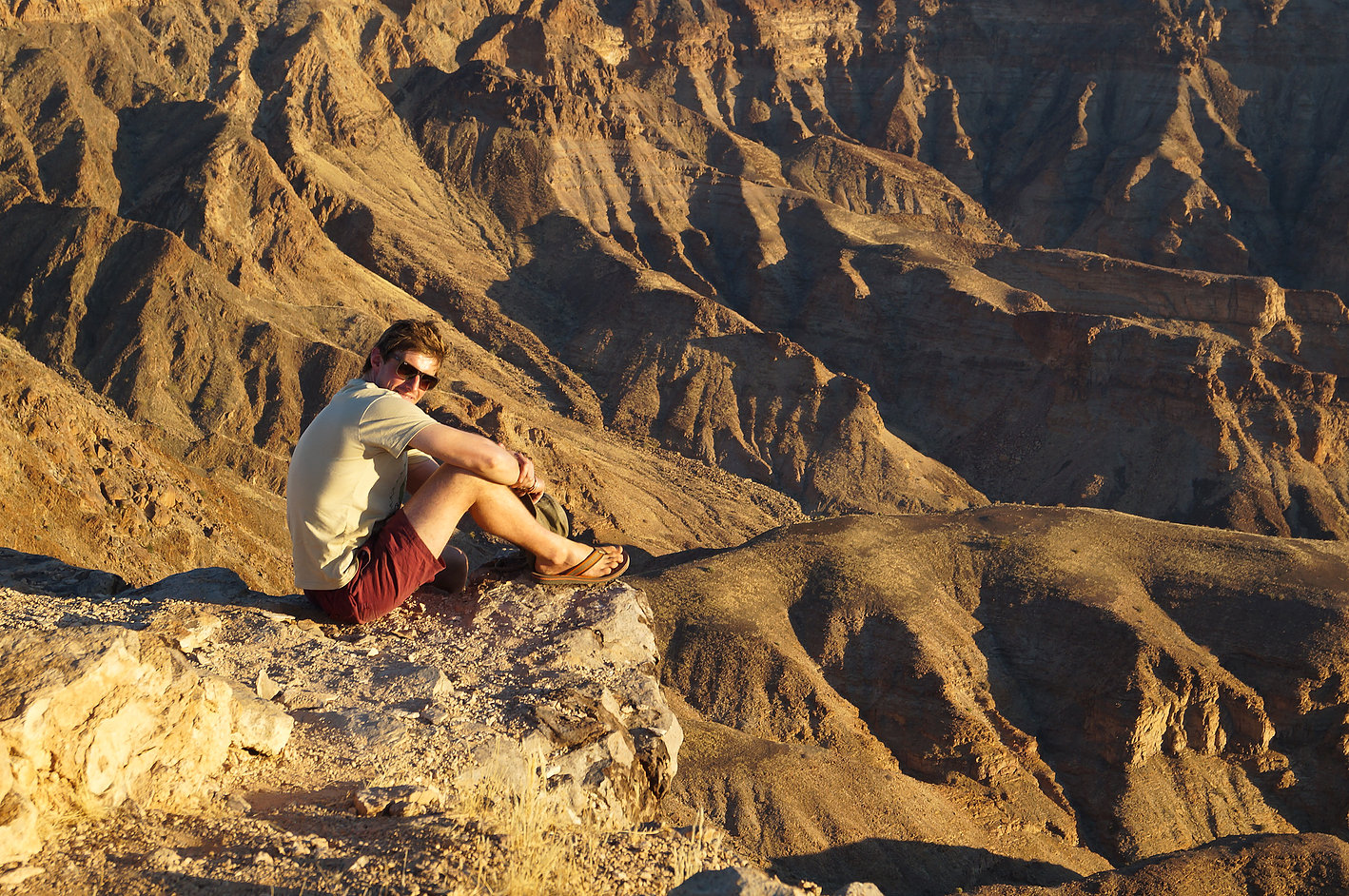 5. Whale Watching
South Africa is one of the few places that offers excellent land-based whale watching. Hermanus is the whale watching capital, and has been been recognised by the WWF (World Wildlife Fund) as one of the 12 best whale watching destinations in the world. Visit during June to December, or experience the marine madness of the annual sardine run (May through July), when billions of sardines move north along the east coast of South Africa, attracting thousands of marine predators and birds.
How to do it: Book now for the sardine run, or traverse South Africa's Garden Route, enjoying land-based whale watching at Hermanus.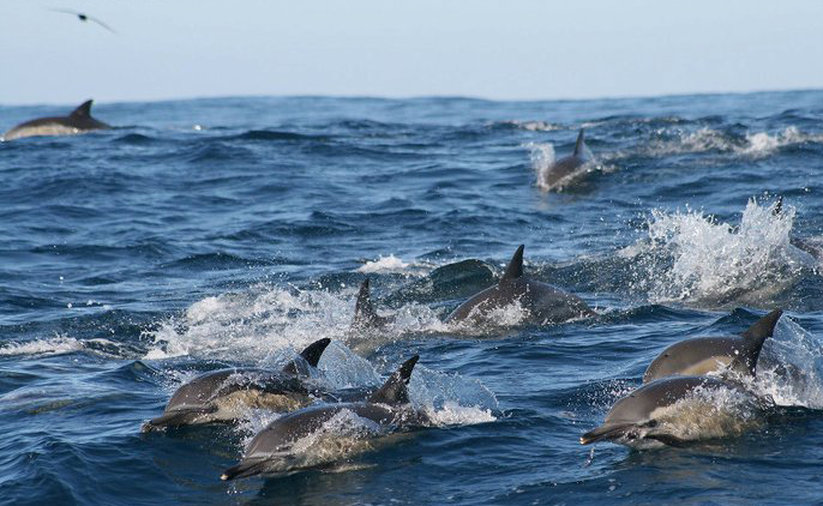 6. Hiking
The Zulu call the Drakensberg mountain range the uKhahlambra ("Barrier of Spears"). This World Heritage Site offers some of the most dramatic landscapes and best hiking in South Africa.
How to do it: Combine a Big Five safari in the Kruger National Park with hiking in the magnificent Drakensberg mountains.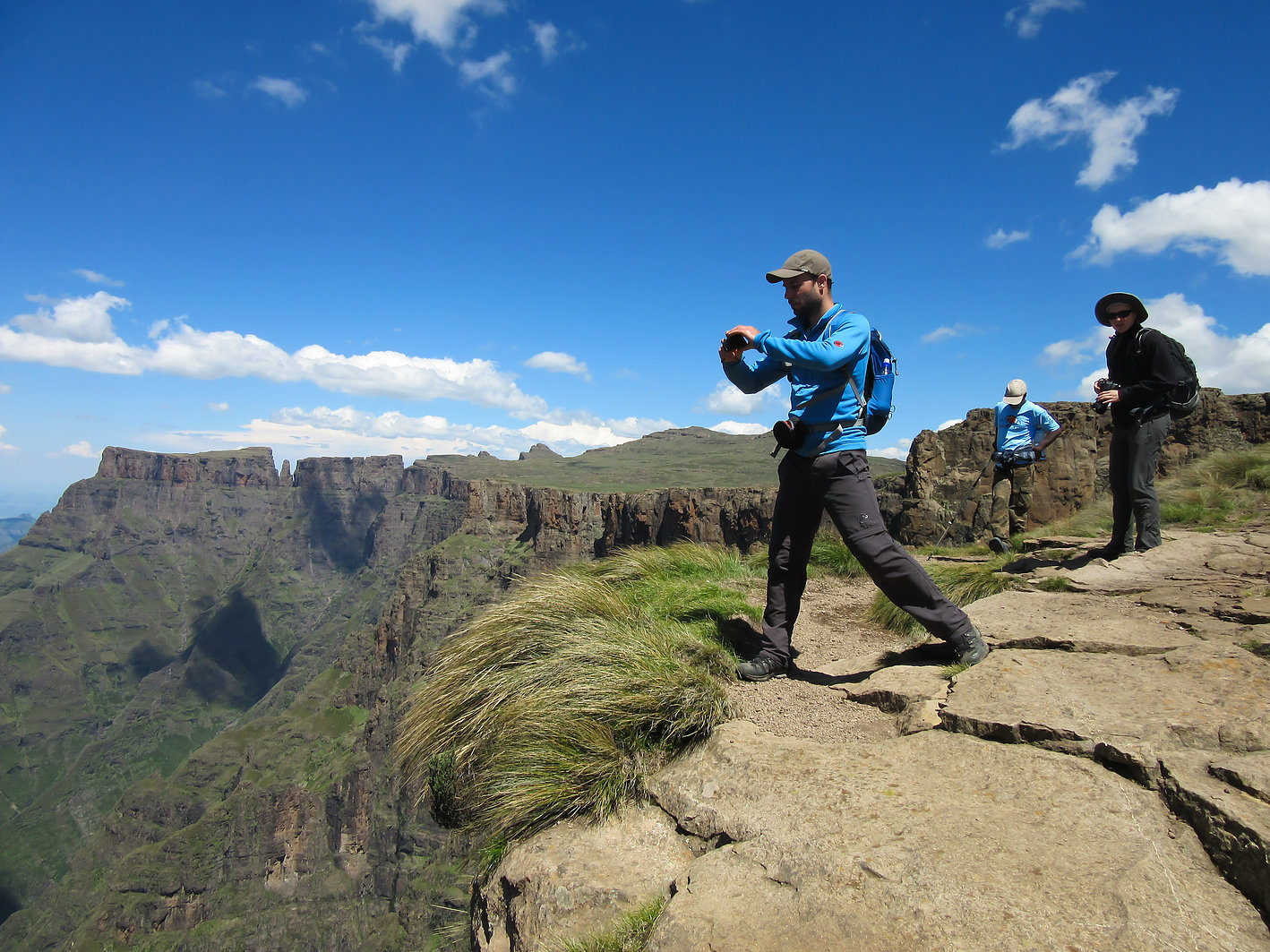 7. Eating & Drinking
South Africa is world renowned for its exceptional wine farms, and array of world class restaurants. You'll find many in the Cape Winelands and Cape Town, but foodies will not be disappointed with the quality of food throughout South Africa.
How to do it: Enjoy fine dining at South Africa's top ten restaurants, or enjoy a tailor-made, guided country-wide food tour with one of South Africa's top chefs. Get more information.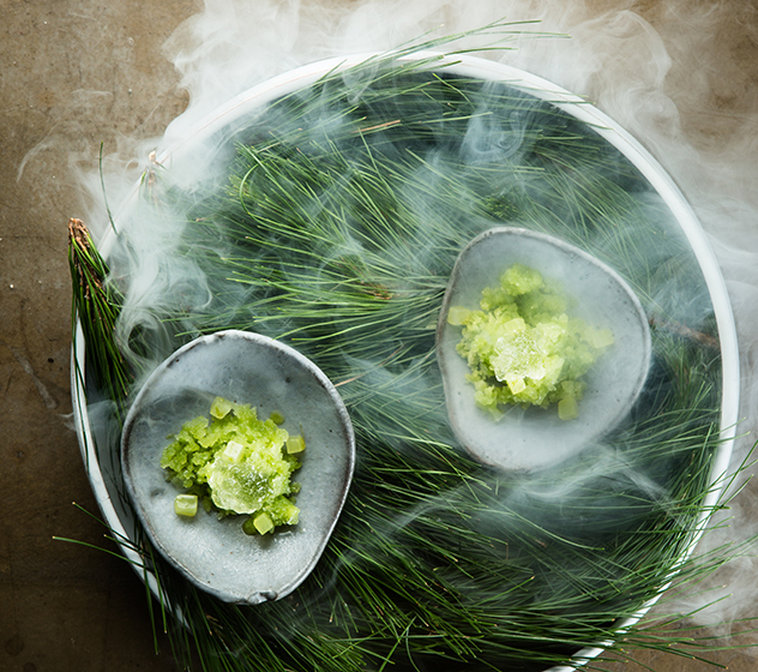 8 Johannesburg
If Cape Town is the jewel in South Africa's crown, Johannesburg is the bedrock on which the country runs. Gritty, fast-paced and exuberant, tourists who skip Joburg miss out on arts, culture, and the vibrant heart of the country. Visit the close by Cradle of Humankind, where the bones of our ancient ancestors have been found in the complex of limestone caves that comprise this impressive World Heritage Site, or if you have limited time, head out on safari to the nearby Pilanesberg Game Reserve.
How to do it: Join a tailor-made day tour of the city and surrounds, and enjoy meals at many of the city's excellent restaurants and five star hotels. Get more information.