If you're planning an Africa safari vacation and doing a lot of research online, you'll come across various types of safaris – private, bespoke or tailored, tours with set departures, and scheduled tours – and how do you choose? The difference between these safari types isn't always obvious and can sometimes be made trickier by industry jargon. It is however important to know the difference so that you book the tour that matches your specific requirements.
Broadly speaking, there are two main tour categories: tailor-made and scheduled. Both offer packages with varying inclusions (like meals, accommodation, activities and transfers), different comfort levels, and assorted added-value extras. The biggest difference between the two categories is how much freedom you have to choose what happens while on safari, and the other people with whom you'll share activities and meals.
If you're weighing up a scheduled safari against a tailored safari, read on to find out which is the best option for you.
Tailor-made or bespoke safaris
If you've decided to go on vacation to Africa, you probably have a few highlights or destinations in mind, and these will form the focus of your itinerary. The tours on our website are put together by our safari experts, and they can help you understand which destinations and attractions work well together (like a Okavango Delta safari and a visit to Victoria Falls, for instance).
Once you've seen something you like, we are able to adapt the itinerary around your dates, preferences and other important factors, like travelling with children or grandparents, or celebrating a honeymoon or special anniversary.
This kind of tailor-made or bespoke safari service doesn't cost you anything extra. What our safari experts do best is matching your proposed dates, preferences, needs and budget to the most suitable accommodation and activities. We also make sure you know about easy add-ons and that you're getting the best value for your time and money.
Scheduled tours and set departures
Generally, scheduled tours depart on set, non-negotiable dates, feature a circuit of popular attractions, and are designed for medium to large groups of strangers travelling in a bus or similar vehicle with a driver and/or guide.
Although these tours are not customisable, they are often the cheapest option and will take you to countries and attractions well worth seeing. Scheduled and set departure tours definitely offer the most cost-effective way to see many attractions in a single tour, although you do lose the freedom to do your own thing.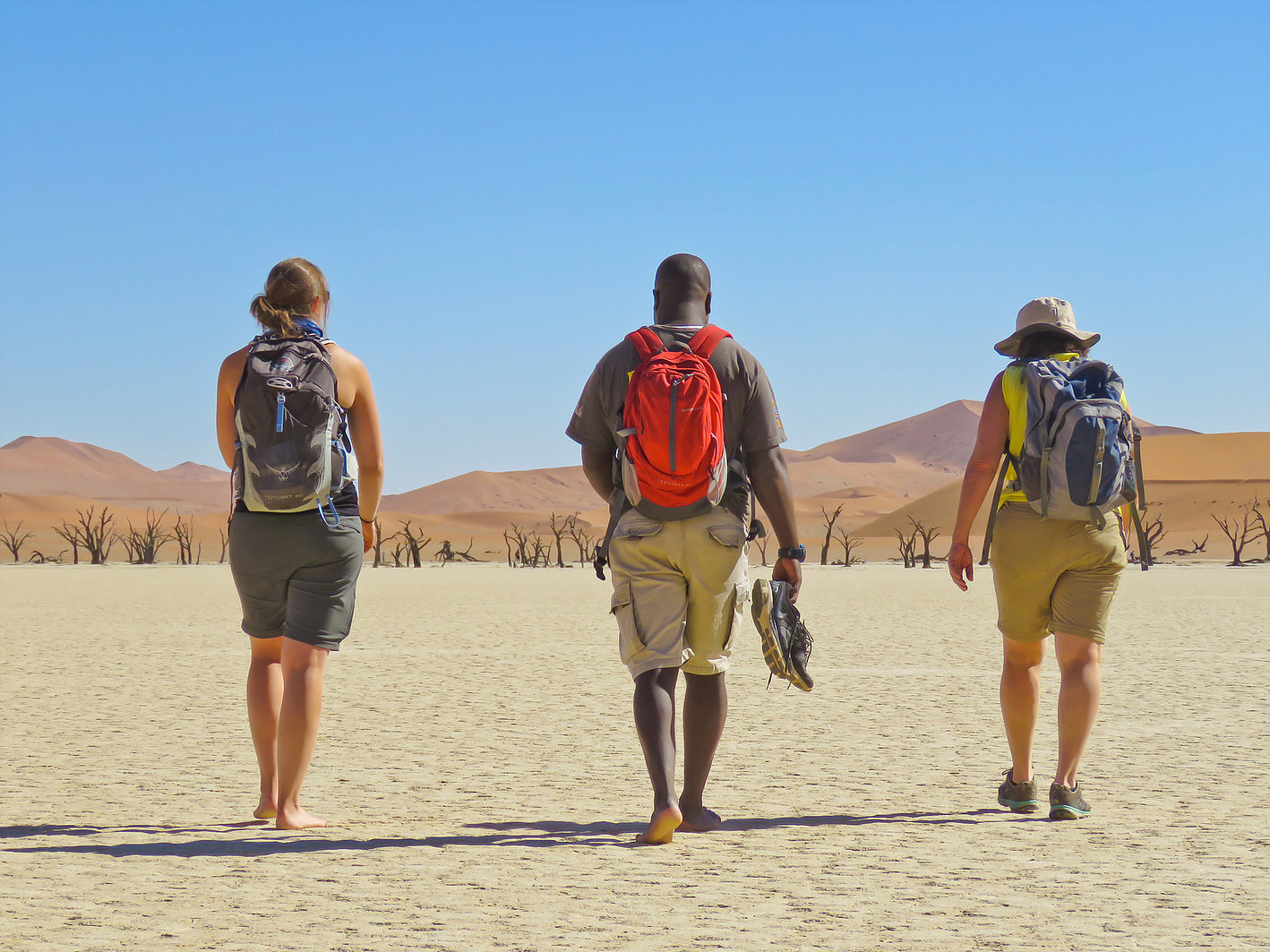 Seasonal departures
Certain safari events depend on natural, seasonal factors, like rainfall, which means you have to travel at specific times of year to experience them.
For instance, we highly recommend a green season safari in Botswana – in time to see the zebra migration.