If the word 'Kalahari' makes you think of a lifeless red desert then it's time you set about visiting the Kalahari, and tried a safari to one of Botswana's three Kalahari parks – Nxai Pan National Park, the vast Central Kalahari Game Reserve and Makgadikgadi Pans National Park.  You'll be amazed by he scenery, the staggering night sky and the abundant wildlife.
Get an introduction to the traditional lifestyle of the San Bushman on our Kalahari Adventure Safari.
Wildlife in the Kalahari
Besides classic Kalahari antelope such as zebra, wildebeest, oryx, eland, springbok and giraffe, the Kalahari has a well-deserved reputation for predators and you're likely to see the famous black-maned Kalahari lions, as well as cheetah, black-backed jackal, and brown and spotted hyena, along with rare wild dog and reclusive leopard.It's on a Kalahari safari that you'll also have opportunities to see many of Africa's smaller and more elusive animals such as wild cat, porcupine, aardwolf, meerkat and honey badger. The birdlife is also surprisingly good, especially in the rainy summer months known as 'Green Season' between December and April. Birders can keep a lookout for flamingos, secretary birds, martial eagles, great white pelicans and giant eagle owls.
Explore the Central Kalahari Game Reserve on our 11 day Botswana Roundabout Safari.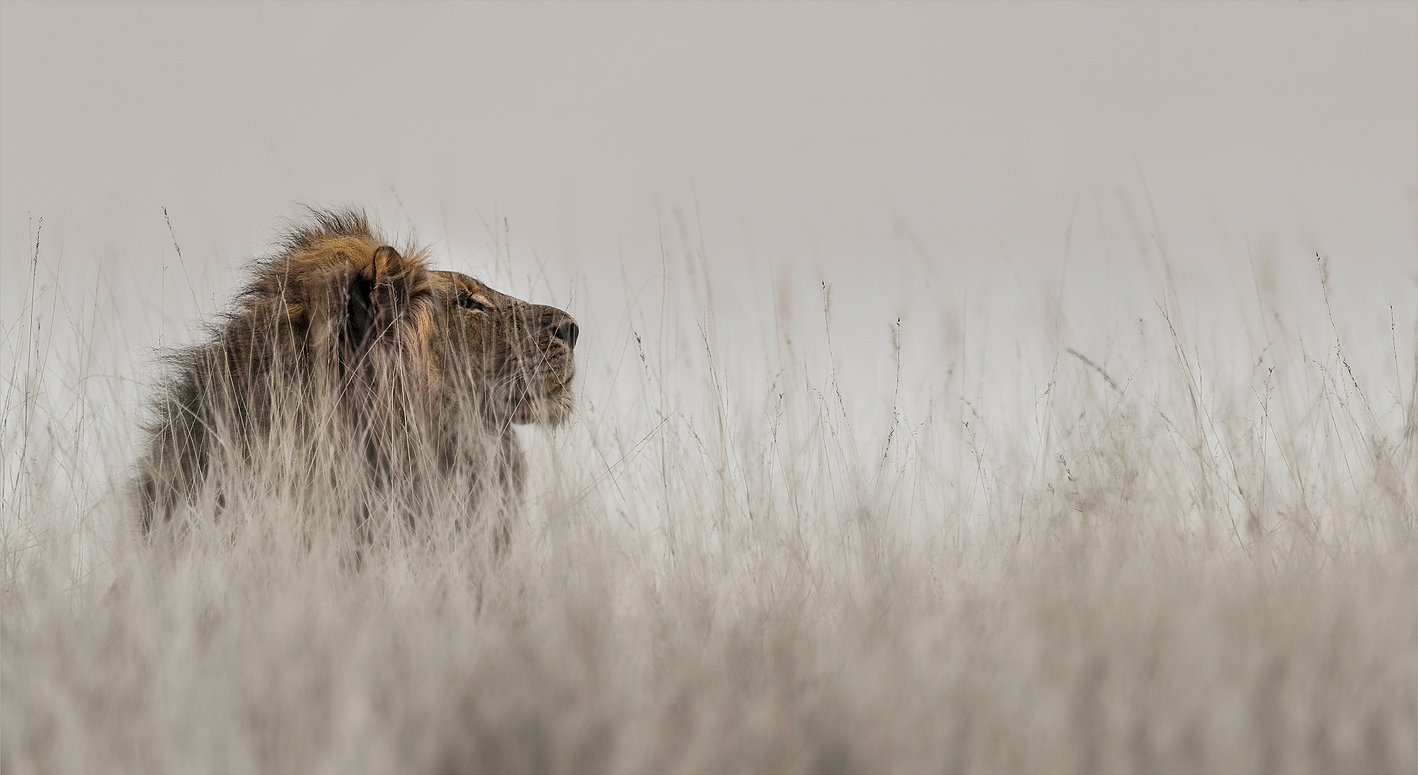 The Zebra Migration
Speaking of rain, the word 'Kalahari' is derived from the local Tswana word 'kgala', which means 'great thirst'. The Kalahari is not a true desert but rather a semi-desert and during the Green Season, the Nxai and Makgadikgadi Pans spring to life with lush grazing – and up to 25 000 hungry zebra.
See the zebra migration on our Kalahari Luxury Camping Safari. Although the Great Migration in the Serengeti and the Masai Mara is the most famous and biggest land migration in the world, Botswana's zebra migration is actually the longest. Mid-year heralds the dry high season so the zebra move from the pans that are rapidly drying out to parts of Botswana with more permanent water sources.As a rule of thumb, the zebra are massed in Nxai Pan National Park in about January and February, Makgadikgadi Pans National Park in about March and April and are back north at the rivers by May.
A group of zebras is known as a 'dazzle' and rightly so: it certainly is dazzling to see hundreds of these animals at a time, each of their striped coats unique, with gangly foals at their feet.Safaris for families and the adventurousIn addition to safari lodge accommodation and traditional 4×4 game drives, a safari in the Kalahari offers adventure and numerous activities, perfect for thrill-seekers and families with children. Mobile expeditions take you to exquisite, remote parts of the Kalahari where you can have an exciting camping experience in fully furnished safari tents.
Other adventures include hot-air ballooning, interacting with habituated meerkats, quad biking or horseback expeditions, desert sleepouts under the stars, and guided nature walks with San Bushmen.
The Kalahari is also a magical place for a honeymoon or romantic getaway for two. With it's wide open spaces and enigmatic landscapes, you'll never want to leave. Contact us to find out more about a Botswana Kalahari honeymoon.
When to go to the Kalahari
It all depends on what you want to experience.Game viewing is good in the dry winter months as wildlife is concentrated around the few remaining waterholes. May to August is bone-dry with freezing nights, while September and October are mostly dry but increasingly hot during the day.
Visit the Central Kalahari Game Reserve and Nxai Pan on our Best of Botswana safari. The December rains (the 'green season') transform the Kalahari into a green Eden – many antelope give birth – attracting predators – while migrating zebra, buffalo and elephant herds add a surprising twist to game drives.
Read more about Kalahari safaris over here.