With tight family bonds, enormous brains to match enormous physiques, and lifespans of up to 70 years, spending time with these pachyderms is never short of amazing.
Elephants used to roam the African continent in huge herds, and although trophy hunters and ivory poaching has decimated much of Africa's elephant population, there are still places where you can find large numbers of elephants in protected reserves.
Below we've put together our top four countries in Southern Africa to visit if you want to see these grey giants.
1. BOTSWANA
While you'll find plenty of ellies wading through the waters of the Okavango Delta, as well as in Savute, Chobe is definitely the elephant capital of Botswana.
Home to the biggest elephant herds on earth, the Chobe River (which forms the northern boundary of Chobe National Park) supports tens of thousands of elephants.
As the dry seasons progresses, more and more elephant make their way to this area, and in September and October you'll see more ellies than you can count frolicking in the cool waters of the river.
Explore Chobe on our 13 day Best of Botswana safari, spend 3 days walking with wild bull elephants, or get up close with the famous elephants of Abu Camp in the Okavango Delta.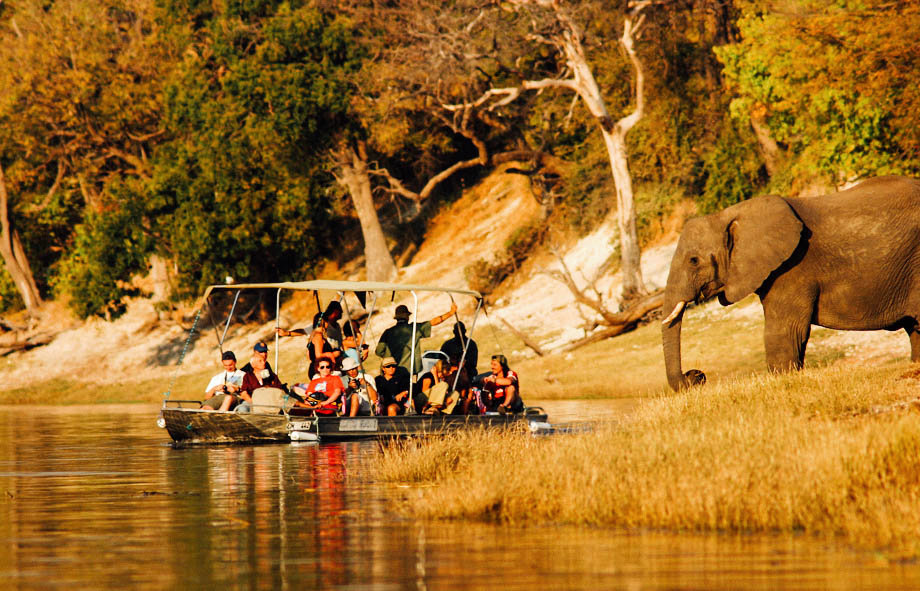 2. ZIMBABWE
Hwange National Park, located on the border between Zimbabwe and Botswana, is home to large elephant herds that move freely between the two countries.
The waterholes in Hwange offer the perfect vantage points to sit back and watch elephant herds come and go.  Because they offer vital water stops on the migration path, you'll never be short of elephants to look at, from old bulls, to large herds of females keeping watchful eyes on their clumsy calves and mischievous teenagers.
Once again the dry season (August to October) is the best time to see elephant in Hwange.
Explore Hwange and the best of Botswana over 10 days.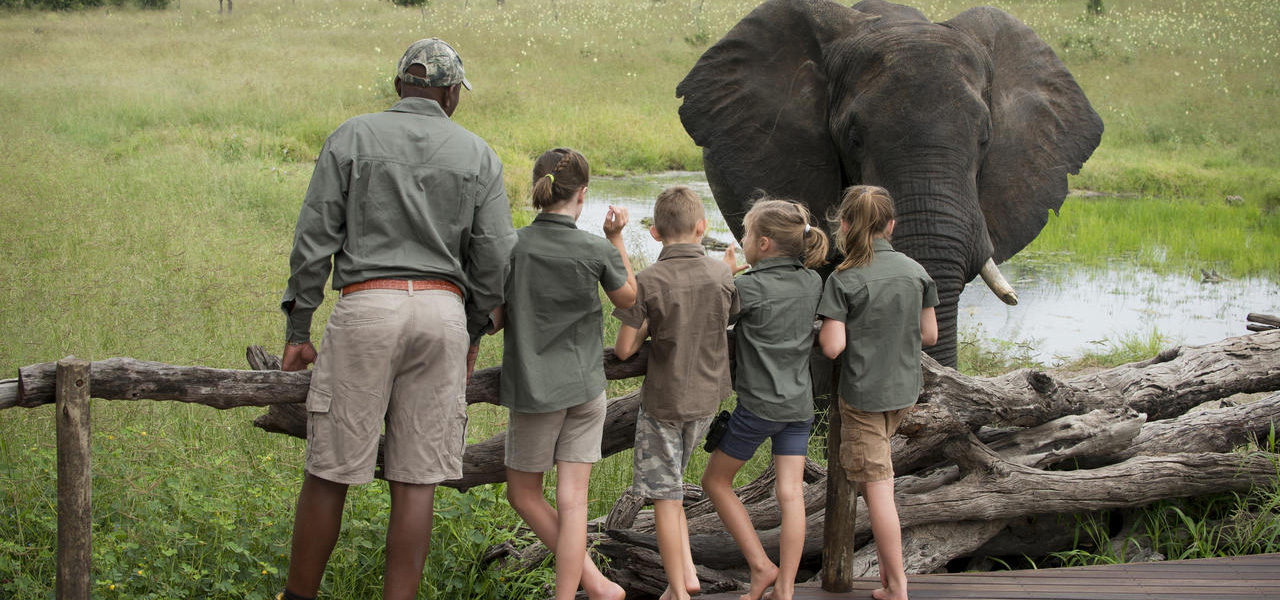 3. SOUTH AFRICA
As the name suggests, the main attraction of Addo Elephant National Park along the Cape's beautiful Garden Route, is its sizeable elephant population.
An added bonus of visiting this beautiful Park is the lack of malaria in this region, making it the perfect destination for young children.  Add to that Addo's proximity to the beautiful Garden Route coastline, and the plethora of activities offered here, and you've got a stellar family-friendly safari.
Opt for self-drive safaris or guided safaris to see the best of the Garden Route (and plenty of gentle giants at Addo).
A more traditional safari destination, and one of the best wildlife reserves in Africa, the Kruger National Park is home to over 15 000 elephant. From roaming bulls, to enormous breeding herds,  you'll be spoilt for excellent ellie viewing.
One of the best ways of getting to know this remarkable corner of the world, spend four days on foot in the incredible Pafuri region of Kruger.
4. NAMIBIA
Etosha National Park, Namibia's enormous flagship reserve, has over 2 000 elephant. The joy of this Park is that you're guaranteed of seeing elephant at the waterholes, along with plenty of other game, particularly in the dry season.
The sparse vegetation and flat landscape of this region also makes it easy to spot lumbering grey masses from a distance.
Spend 16 days exploring Namibia on a lodge safari, or venture out on your own on an exciting self-drive safari.