Why book with us?
Expertise
Our Africa travel consultants have extensive knowledge and expertise in all the products and destinations that we offer.  We've been there, done that.  And we continue to go back to make sure that a safari you book through us exceeds all of your expectations.  (Visiting Southern Africa's best wilderness destinations is definitely a perk of the job!).   
24/7 Support
We are active on the ground in Southern Africa. Our offices are based in Johannesburg, South Africa, and as such should a problem arise, we will be able to respond to the issue in the same time zone as you are located. We are contactable 24 hours a day, 7 days a week.
Doing Good
Being operationally based in Africa means that the capital we earn from a tour is ploughed back into the local community and economy, augmenting efforts in sustainable and responsible tourism in Africa.  

Financial Security
Since all products and services are pre-paid through Made in Africa you will never be surprised with sudden additional costs.
About the team
At Made In Africa Tours we have a team of dedicated destination specialists committed to making your choice of holiday in Africa easy and quality assured. We take pride in providing personalised advice on a comprehensive range of distinctive tour and safari packages, quality accommodation options and different styles of tours with a particular emphasis on wildlife and nature, eco-tourism, cultural heritage and activity-based itineraries, all tailored to meet your individual needs.
We hand pick our tour and safari operators, and accommodation establishments to ensure that the products selected impact positively on local community development, benefit the local community, augment existing environmental and cultural protection strategies, and are in line with our commitment to long-term sustainability principles. 
In this way we ensure that you have a unique, memorable and authentic African experience, while also doing our bit to make sure exceptional wildlife experiences still exist for future generations.
Richard White, Founder
Richard is a Southern Africa safari specialist, and he and his dedicated team of safari experts have been creating dream holidays for over a decade. Read more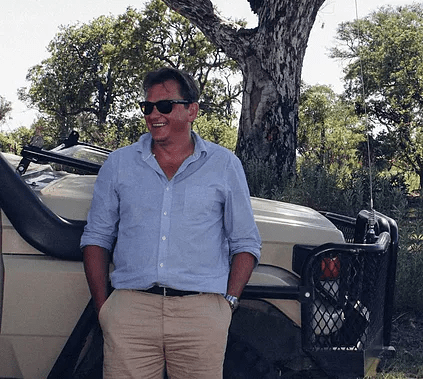 Speak to
Richard White
Founder and safari specialist
Need help?