Luxury lodge and five star comfort on safari in Zambia
With unspoilt wilderness areas, largely quiet and far off the tourist circuit, terrific, experienced guides, and a niche selection of simple, stylish lodges and camps, Zambia lodge safaris are first choice for the safari connoisseur .
You'll find Zambia's lodges to be simple, comfortable, authentic and exclusive, with no over the top luxury – the wildlife and landscapes take centre stage. Camps are usually intimate, run by Zambians, and have a 'wilderness' about them which some of the more frequented safari hotspots have lost.
Our lodge safaris take you to the best lodges in Zambia, and in particular to South Luangwa, the home of the walking safari.
Speak to
Richard White
Founder and safari specialist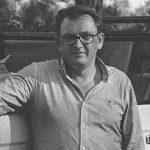 A 16 day participation safari takes you on an epic exploration of the best wilderness areas in Zambia and Malawi. This safari is of the 'road less travelled' variety, offering amazing experiences and off-the-beaten-track sights.